Vacationing with your teenager can be super frustrating sometimes. The moods of a teenager (or tween) can change in the blink of an eye. While there isn't always a fix for the emotional rollercoaster of teenage life, you can take a couple of easy steps to make travelling with your teen a pleasure.
Now that we have a couple of teenagers in our house, we've experienced the frustration, tears, and ups and downs of teenagehood. I quickly realized that travelling with a teen is an art and needs some finesse. So I did some research, tried a few things with my teens and found some helpful tips that I'd like to share with you!
This post may contain affiliate links. This means if you click through and buy, we may earn a small commission. (At no cost to you.) Please see our full disclosure for more details.
How do you make sure both your teen and the rest of the family have an awesome vacation? The key to a successful family holiday with a teenager is to involve them in the decision-making process as much as possible. Show them what you are working with for trip finances and budgeting. Let them have their say when selecting the destination, hotel, tours and so on. One of the things teens want the most is to be treated like an adult. They want their opinions, feelings and ideas to be respected and validated. So let your teen have a say in planning your family vacation and make sure to treat their views with respect. It will only make things worse if you tell them that you want their help and don't take their ideas seriously.
While it's super important to involve your teen in planning and to make decisions about your family vacation, you can quickly implement several other essential factors that will make your teen's vacation so much smoother.
Are you planning your budget for your family vacation? You can download a printable travel budget planner here.
Travelling Teens Have Needs
Letting your teen into planning your family vacation is number one on the list of how to get them on board and feeling good. But try not to overlook a few other factors that will make a huge difference.
Please Don't Take Away Their Phone & Tech
Make sure your hotel is teen-friendly
Give them privacy & alone time
If you are able, provide them with their own spending money
Please don't force them to do something they don't want to do
To make sure your teen has a great time on your family vacation, try your best to see them as grown-ups. They love nothing more than to be taken seriously and treated like an adult. It can be difficult sometimes for parents (like me!) who still cling to the idea of their teen being their baby.
Treating your child as an adult can be so tricky, and honestly, sometimes, your teen won't be interested in making any decisions. Or even worse, they will make a crazy decision that you can't get on board with; you'll have to put your foot down. And that's ok!
While you want your teen to be involved in decision making, you also don't want them to walk all over you either. This is a holiday for everyone, after all.
Use your best judgement with your teen, and you'll know what will work best with your teen and know how much they will want to be involved.
Giving your teen into a glimpse of adulthood on vacation is a great way to teach your teen skills, values and responsibility that will help them after you get home from vacation.
Please Don't Take Their Phone Away
What's the quickest way to get your kids to It drives me crazy when we're travelling, and I look and see my kids looking down at their phones. It's so frustrating, and I find myself needing to take some deep breaths before I lose it.
What we've found works best is to make a plan with our teens ahead of time. We work together and create a plan.
Here's an example of what our tech agreement with our teen looks like:
We don't allow cell phones or tech during meals.
They cannot use them during tours or sightseeing excursions.
Cell Phones are allowable as a camera at any time.
It's allowed during long periods of driving, road trips or waiting.
It is allowed during downtime and quiet evening.
The teen is allowed three vetos. Mom & Dad have three vetos. If your teen wants to use their phone during a time previously agreed that it would be "tech-free" they can use their veto. We think three vetos per week are fair.
Tip: The best way to get your teen off their cell phone is to set a good example with your own. When you've told them they are not allowed on their phone, you should also follow suit.
One super important thing to discuss with your teenager is the cost of using cell phone data while on vacation outside of your home country. Please make sure you check with your cell phone carrier for out of country roaming plans, fees and how to shut it off during your travels. You may also want to research if it is worthwhile to purchase a local sim card.
Since using cell phone data will likely be out of the question for your teen, try your best to book a hotel that has wi-fi. Many hotels will provide it for free, and maybe this will be one of the factors, this is so important to teenagers (and honestly, me too.) it may be worth paying for it.
You might want to check out Skyroam. They provide wi-fi hotspots in over 130 countries.
Tip: Make sure you talk to your teens about the time change from your holiday destination to home before they text their friends back home.
Make Sure Your Hotel Is Teen-Friendly
Often when you travel, you feel like you are hardly ever at your hotel and in your room; it's easy to overlook its importance to your teen.
Choosing a hotel with "fun stuff" is an easy way to keep teens happy.
Here are some things to look for when choosing a hotel that will help make your teen (and other kids) happy.
Mini Fridge or Kitchen – so you can have drinks & snacks on hand.
A Good Restaurant & Room Service – Make sure you can start the day with a hearty breakfast. Teens love a good breakfast buffet. And yes, sometimes they want a second supper, and you'll be ordering room service at ten pm.
Wi-fi – without a data plan, wi-fi is the only option for teens to connect to their friends back home.
Swimming Pool – a great way for teenagers (and kids) to decompress after a long day. Bonus points if they have a hot tub to soak aches away.
Air-Conditioning – Most hotels will have it, but always check to be sure. Not being able to sleep because of the heat is a recipe for disaster. Not only for your teenager but for the whole family.
Depending on where you want to go on vacation with your teens, you may not find many of these amenities. It's not as common to find a hotel with a swimming pool in Europe as it is in Canada or the United States.
Try to choose a hotel in an area you'll feel comfortable in and know to be safe. This way you can give your teens some independence. They can check out some of the shops or attractions nearby.
My recommendation is to come up with three to five hotel options and together as a family to make a choice. No matter which hotel you choose, what kind of "fun stuff" available for your teens if they are in the loop and know what to expect, it will go much smoother.
Give Them Privacy & Alone Time
Staying together in a hotel room for two weeks can quickly become a nightmare. You'll feel like you're on top of each other; someone will always be in the bathroom, and the amount of stuff everywhere will drive you crazy.
Too much together time (especially from siblings) will drive teens crazy. Try to give your teen some alone time each day, if possible. They will appreciate it, and there will be less fighting.
For the sanity of everyone in the family, consider upgrading your room for more space. Or give your teens lots of space by booking them into their own hotel room close to yours.
Tip: Call the hotel directly or ask your travel agent in advance of your arrival to try to get connected rooms. It can sometimes be difficult.
Provide Them With Spending Money
Your teen will love to have cash and not have to ask mom or dad to buy something. This is a bit tricky, and you'll have to do some serious thinking. Can your teen handle having hundreds of dollars in their wallet?
It's pretty tempting with all that cash burning a hole in their pocket. Will they blow it all in the first couple of days and be asking you for more later? Can you say no?
So there lies the question, should you give it to them all at once or spread it out and give them a bit each day?
This will depend on what's best for your family and what will work for your teen. But whatever you decide to make it the same for all the teens in your family.
We have two teenage girls, and they are both so different. One I could give hundreds of dollars, and she would spend it all right away. My other is much more thoughtful about where she spends her money.
It wouldn't go over well if I told them that I didn't trust one with cash as much as the other. There would be some hurt feelings. And then the fighting would start. Plus it saves you from having to keep track of who got what, when.
Having your teens be responsible for their weekly spending on vacation is the perfect time for them to learn money lessons.
Don't Force Them To Do Something They Don't Want To Do
In all honesty, I didn't think of this tip myself. As I was writing, I asked my oldest what she thought would make a difference for her when we are on holiday. She said, "tell parents not to be too pushy". Ah, yes, of course, this drives her nuts, and I'm sure it bothers many other teens.
This is one of those things where you'll have to use your judgement. Sometimes you do need to give your teen a small nudge (or bribe, lol) to get them to try an activity that they assume will be boring or possibly something like trying new food.
Ask them quietly, talk in private, but whatever you do, try not to make too big of a deal. But for the most part, unless it's important, let it go. Being on vacation is the perfect time to relax, show your teen that it isn't a big deal.
Conclusion
While many of these tips likely seem apparent to anyone who lives with a teenager. Try your best to keep these ideas in mind before and during your holiday will help make the vacation fun for everyone in the family, especially your teen.
Relax your rules a bit when travelling. Discuss ahead of time what you'll let your teen do and not do. Will you let your teen drink a bit of wine or beer in Europe where the drinking age is lower than home? Will you let your teen wander alone?
Ignore the eye-rolls, roll with the mood swings and audible sighs, once they realize that they aren't getting anywhere with you, it will stop, and they will start to have fun!
Related Questions:
Should I let my teen bring a friend on our family vacation?
This, of course, is totally up to you. We like to reserve family vacations for family only. It's a pretty big responsibility to bring along someone for a week or longer. We are happy to let the kids bring a friend along if we are staying close to home for a camping trip or a weekend getaway to the mountains.
Should I let my teen sleep?
Yes, within reason. I know many teens would happily sleep to noon (or later!). Teenagers must get enough sleep; they need much more than their parents. Try not to schedule much early in the morning. I like to try to let my kids(and myself) sleep in every other morning. If you do need to have some early mornings try to have some downtime in the afternoon.
How much scheduling should we do on our family vacation?
Booking sightseeing tours and excursions are a great idea. No matter where you travel in the world, there will be a couple of must-see attractions that you will want to book. We think it's best to try to have the right mix of planned activities, random touring and relaxation.
Should I let my teenager pack their suitcase?
Yes, for sure. Give your teen some guidance on what they should be packing but let them choose their wardrobe. Giving teens this kind of freedom will show them that you trust their judgement and respect their decisions. It's a small thing to let go control of, and it means less work for you!
I do usually end up going through my kid's suitcases only to make sure they haven't forgotten anything. ( The number of times my middle child has forgotten to pack PJs.) I try my best not to question their choices unless it's necessary.
Which destinations will teenagers love?
Teenagers will like anywhere that has some variety. Relaxing on the beach is great, but that can get boring every day for a week. They also don't want to spend their whole vacation looking through museums, historic sites or art galleries. They will get bored quickly. Here is a great list from Frommers of destinations that teenagers love.
Save It For Later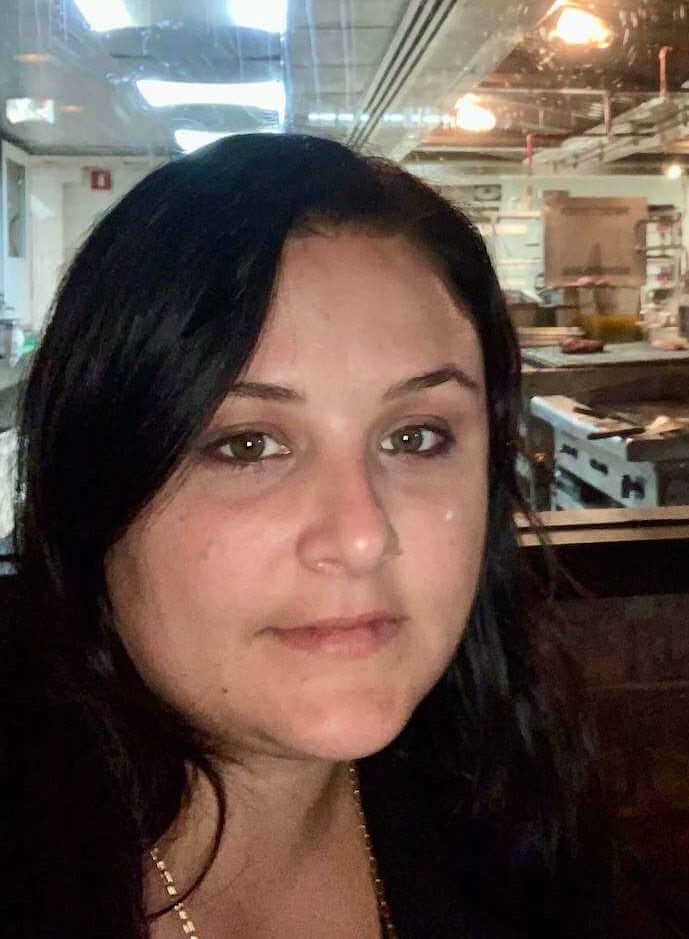 Mom to 3 awesome kids, several pets and married to a big kid who makes me laugh.  My goal is to inspire moms like me to find ways to travel and reconnect with their families.