Did you know that London sees upwards of a whopping thirty million tourists each year? It's one of the most popular destinations, attracting tourists from all over the world. So it's understandable that while you are excited to plan your first trip to London, it can also be overwhelming.
I'm sure you have so many questions swirling around in your mind, such as: When's the best time to go to London? What should I pack for London? How much will a trip to London cost and where should we stay?
This comprehensive guide will help answer many of the questions you have about visiting this fascinating city.
This post may contain affiliate links. This means if you click through and buy, we may earn a small commission. (At no cost to you.) Please see our full disclosure for more details.
London: The Basics
London, the capital city of England. Famous for its royal family, infamous history and iconic monuments.
There are a few essential tips I'd like to share with you before you head off on your adventures in the big city!
The primary language spoken in London is English.
The British currency is called Pounds Sterling (the symbol looks like this –> £ ) Called pounds or quid. You can check currency exchange rates here.
In the U.K., they use a 3-pin plug, meaning you'll need to bring an adaptor (type G) for your plug-ins.
You will not need a Visa to enter the U.K. if you travel from Canada, the U.S.A., or Australia. If you're travelling from another country, check with the British Government well before your departure to see if you'll need a Visa.
Tipping is not the standard practice like it is in Canada and the U.S.A. Instead, you will see a surcharge on your restaurant bill of 10 – 15%. Check your bill to see if you have been charged this service fee; if not, leave a tip. For more information, check out this thorough guide to tipping practices in the U.K.
Tip: When travelling outside your home country and paying with a card, you'll often get the option to pay in either local currency or your home currency. Always pay in local currency. You may end up paying 3-5% more if you select your home currency. Here is a helpful article by Forbes with more information on this topic.
Preparing for a Trip To London
 Always check well in advance to see if your passports are valid.
What Should I Pack? My favourite page to get packing information and packing lists is the Travel Fashion Girl; she has a great article about what to pack for London.
Comfortable Shoes – Make sure you have good quality shoes that can withstand many miles of walking each day. I prefer simple black runners and short boots. Make sure they are supportive and are well broken in before your trip.
Make sure you buy a couple of plug-in Adaptors (Type G for the U.K.)
A Compact umbrella that will easily fit into your bag.
It will be important to have a bag that you'll feel comfortable carrying around all day: like this one or this one.
Planning Your Trip
How Far To Plan In Advance
Booking a trip to London can be exciting but also intimidating. There is so much information available it can quickly get mind-boggling.
We recommend you start planning your trip (Flights and Hotels) at least 4-6 months before your desired travel dates. But the sooner, the better!
Try to decide which sites you'd like to visit. Once you have some in mind, research how far in advance you need to book.
There are some attractions you'll want to make sure to book ahead of time, such as the Harry Potter Studio Tour, and some West End shows can book up far in advance. 
Skyscanner is an excellent tool for checking flight prices.
When is the best time to visit London?
London is incredible to visit any time of the year, and there is always something to do, no matter the weather.  
We visited London last October, and it was perfect!
The weather was mild, we experienced very little rain, and it was way less busy than peak times such as spring or summer, not to mention it was also cheaper.
Here's a breakdown of what to expect during each season.
Spring (March, April & May)
Average High – 15 C / 59 F
Average Low – 6 C / 43 F
One of the most recommended times to visit London
It can still be a bit cool, but the signs of spring are popping up all over the city.
Summer (June, July & August)
Average High – 22 C / 72 F
Average Low – 13 C / 55 F
The peak tourist season is during the summer (June to August).
During the summer, London is host to many outdoor events and festivals.
Sometimes London can experience heatwaves in the summer, causing the temperatures to soar.
Fall (September, October & November)
Average High – 16 C / 61 F
Average Low – 9 C / 46 F
The least busy season for tourists.
Also, the most affordable time to visit London.
It is the season that experiences the highest rainfall.
Winter (December, January & February)
Average High – 10 C / 48 F
Average Low – 4 C / 37 F
The winter can be quite cold.
Christmas time is a spectacle that is worth braving the crowds. The lights are amazing!
How many days do I need in London?
London is such an amazing place, with many, many things to do!
Give yourself some time to enjoy the city and stay for a week.
This way you'll have five full days to explore the city, plus two days which will be your "travel days".
If you spend one week in London, you'll have time to see many of the major tourist sites and still have time to kick back and have a pint in a pub.
One of the many issues I hear from people visiting London for the first time (I've been guilty of this myself) is that they have gone there deciding exactly how the holiday should be. They have a long checklist of things to see and do, and it gets to be too much.
It can be disappointing if you miss out on something special.
We recommend that you focus on a few must-see attractions or areas of the city and try to take in the charm of the locals and some non-touristy sites.
Another ideas is to take a day trip out of the city to somewhere like Stonehenge, Windsor Castle, or Bath. (You might be interested in our post all about our day trip to Stonehenge)
How much will a trip to London cost?
London is expensive. And the British Pound is one of the strongest currencies right now so we are already at a disadvantage when converting our dollars.
It's challenging for me to give you an exact number of how much a week in London will cost. There are so many variables that can change the cost.
Our best estimate is that for a family of four, this trip will likely cost around $16,000.
Here is a breakdown of how much we think it would cost based on how our family travels. Please adjust these numbers to suit your travelling style and budget.
Download our Free Printable Travel Budget Planner to help you easily estimate how much a trip to London would cost your family.
| | | |
| --- | --- | --- |
| Estimated Expenses for 7 days in London for a family of 4 (teens) | | Total |
| Flights | $800 – $1000 per person | $4000 |
| Accommodations (Hotel) | $500 per night | $3500 |
| Restaurants/Drinks/Snacks | $300 – $400 per day | $2800 |
| Tours & Sightseeing (6 days) | $300 per day | $1800 |
| Shopping & Souvenirs (6 days) | $200 – $400 per day | $2400 |
| Miscellaneous (Tipping, Travel Insurance, Airport Costs, etc. ) | $150 – $200 per day | $1400 |
| | | $15,900 |
Where to Stay in London
Choosing A London Hotel
We think three variables are important for choosing the right hotel for your family.
Cost
Proximity to an Underground Tube Station
Located in Central London (or zone 1 on the tube map)
See our London neighbourhood guide for hotel recommendations.
Getting Around
Arriving in London
You've just flown in; you're tired, feel yucky and want to get to your hotel a.s.a.p. What now?
There are three main ways to get to your hotel.
1) Black Cab– from Gatwick – starts at £70 from Heathrow – starts at £55
Taking a taxi will be the most convenient and stress-free way to travel to central London from either airport. Perfect if you have lots of luggage and feel overwhelmed by the city's chaos. This convenience comes at a high cost.
2) Gatwick Express – £35 Heathrow Express – £ 25
To save time and money, purchase your tickets online in advance.
If you've flown into Gatwick Airport, you'll want to take the Gatwick Express Train, which arrives at Victoria Station.
From Heathrow, you can take the Heathrow Express to Paddington Station.
From there, you'll need to use a different transportation method to get to your hotel (tube, taxi, bus)
If you're not used to riding trains (like us), ensure you pay attention to which train you board. Don't just hop onto the first train that pulls up to the platform. Not that we've ever done that (cough). 
3) Bus – From Gatwick and Heathrow, a one-way trip starts at £6.
Taking the bus will be the most affordable method of transportation to central London. You'll arrive at Victoria Coach Station, where you'll need to take the city bus, tube or taxi to your final destination. 
Tube stations can sometimes have a lot of stairs. This guide will tell you which tube stations have escalators, elevators or only stairs.
The Tube
Using London's vast and efficient underground system is one of the quickest and easiest ways to travel through the city. It can seem a bit daunting at first, but once you get the hang of it, you'll be zipping all over London!
I'm so glad my husband is good with directions; he instantly figured out how the tube system works and which way. Me, not so much. I would have gotten on the train in the wrong direction if it weren't for him too many times! 
Depending on where you're headed, you might have to get off at one line and get onto another train, but it's so quick you'll be anywhere within central London (zone 1) in less than twenty minutes.
You can purchase a Visitor Oyster Card as an add-on with your London Pass. Another option is to purchase an Oyster card at any tube station kiosk once you're in London and ready to use it.
Make your planning easier by using a Map of the tube
Tip: Make sure you keep to the right if you plan on standing; leave the left for locals hurrying home after a long day of work. Stand= right side Walking= left side
You can try the Hop on Hop off Bus or a Thames River Cruise for a more touristy transportation method. The boat cruise and bus ride are both included with the London Pass.
Tours & Sightseeing
London Pass
One way to get more bang for your buck is by purchasing a London Pass. With this pass, you'll have access to over eighty attractions and sites, plus many allow you to skip the regular line. 
So how much does a London Pass cost?
Ten-day London Pass £201 per adult, £155 per child
Six-day London Pass – £171 per adult, £126 per child
Three-day London Pass -£127 per adult, £93 per child
Two-day London Pass- £100 per adult, £79 per child
One day London Pass- £79 per adult, £56 per child
*Please note you'll need an adult London pass for children 11 and up.
Is the London Pass Worth It?
Look through the long list of sites and attractions available on londonpass.com. Decide which attractions you think you'd like to visit and compare how much it will cost if you buy the tickets directly at the door or online vs. the London Pass. Sometimes you may be better off purchasing admission directly.
If you think the London Pass is right for you, click here to purchase your passes.
One thing about the London Pass… please note that once you use it for the first time, it's now activated and each day after counts whether you use it or not. I know… bummer.
On our last trip to London, we purchased a three-day pass but ended up losing the last day. I didn't realize that we needed to use it on consecutive days. We still saved money from the two days we did use it, but I was disappointed that we'd lost that last day.
What To See On Your First Trip To London
One of London's many free attractions
London has some of the best museums and art galleries in the world and lucky for us; many of them are free.
British Museum
National Art Gallery
Tate Modern
Tate Britain
National Portrait Gallery
Grant Museum of Zoology
National History Museum
Science Museum
Imperial War Museum
London Hospital Museum
Museum of London
London Mithraeum
Tips for Sightseeing in London
Try to book tickets online in advance when possible. You'll often skip the line-ups and also may receive a discount.
Try to go early. The afternoon is always the busiest time at major tourist attractions.
If possible, avoid visiting tourist hot spots on the weekends. They get even busier on Saturdays and Sundays.
When planning to visit churches and cathedrals, make sure to confirm their hours online. They may be closed to tourists for services and private functions. It is also a good idea to look at the dress code.
Top London Attractions
Tower of London & See The Crown Jewels Learn about the Tower's infamous past with a tour by a yeoman warder.
Walk across Tower bridge
See Buckingham Palace & The Changing of the Guard
 Houses of Parliament and #10 Downing Street
Visit Westminster Abbey
View the historical artifacts at the British Museum
Marvel at the beauty of St. Pauls Cathedral
See a west-end show. You can see what's playing and get tickets here.
Check out a WWII war bunker at Churchill War Rooms
Admire the view from the London Eye
Hop on the tube and navigate London's Underground
Admire Elizabeth Tower & Big Ben
Unique London Experiences
1) View the city differently by renting a Santander bicycle. 
2) Sit in an old pub like Ye Olde Cheshire Cheese (which has a long and interesting history)
3) Grab some takeaway from Tescos or Pret a Manger and have a picnic in Hyde Park.
4) Go on a unique walking tour such as the Jack The Ripper Walking Tour or see some of Banky's street art with this London's East End & Street Art Tour
5) Wander around the tranquil neighbourhood of Little Venice or get caught up in the bustle of the streets of Chinatown.
6) Indulge in an ice cream treat that looks like a work of art at Chin Chins.
7) Take tea at an iconic institution like The Ritz, or enjoy a more modern afternoon tea at the Aqua Shard while admiring the impressive view.
8) Stroll through one of London's iconic department stores such as Harrods, Selfridges or Fortnum & Mason. (And have lunch at their highly rated food halls & restaurants)
9) Check out all the cool neon lights and signs at God's Own Junkyard.
10) A must-visit for cereal lovers is the Cereal Killer Cafe!
For souvenir shopping, we recommend We Built This City. Everything in this store is made by locals in London. You can be sure you support local artists and creatives by shopping here.
Safety in London
There has never been a time when we felt unsafe while visiting London. But like anywhere in the world, there is the possibility of crime and violence. And London is no exception.
Tourists should watch for pickpockets, especially in crowded areas. And be sure to keep an eye on your belongings.
Here are some great tips about avoiding unsafe situations while travelling.
If you have an emergency and need to call for an ambulance or the Police, you need to call 999 (not 911).
If there isn't an emergency and you need to contact the Police, Dial 101.
Conclusion
London is such a vibrant city; you will not be lost for fun and exciting things to see and do.
Make a plan to see most of the major sights like Buckingham Palace, Tower Bridge and Westminster Abbey while trying to keep some balance and try not to run yourself ragged trying to see everything.
London has so much to offer and also without a doubt it is a place that is meant to be visited many times in someone's lifetime.
After your first trip to London, you'll want to go back and revisit.
In the end, enjoy the City of London, the sights, the sounds and the history surrounding it. 
Save It For Later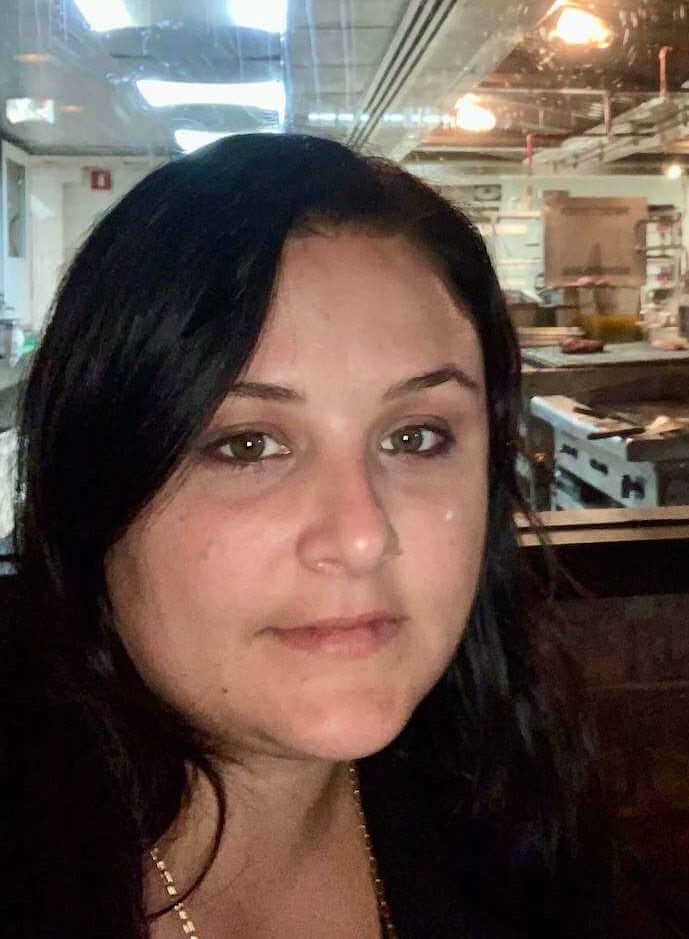 Mom to 3 awesome kids, several pets and married to a big kid who makes me laugh.  My goal is to inspire moms like me to find ways to travel and reconnect with their families.