Xenses Park was one of the fun excursions that we took when we last visited Mexico. We had no idea what to expect at the park and were pleasantly surprised by what the park held.
This post may contain affiliate links. This means if you click through and buy, we may earn a small commission. (At no cost to you.) Please see our full disclosure for more details.
What to Expect at Xenses Park?
I asked the guy who booked our tour, I asked the guide on our bus to Xenses Park, and I googled it, and came up with the same answer. Everyone struggled to tell me what to expect at the park.
What they did say is that it's a place that's meant to heighten and mess with your senses. And as I'm sitting here trying to find a better way to describe the park to you and I'm drawing a blank.
I think that no one can precisely describe what this park is all about because it's so unique.
You'll experience optical illusions, view pieces of art, relax as you float through saltwater rivers, and so much more.
My inner control freak had me nervous not knowing what to expect when we arrived, but I think that was part of the adventure. If you're feeling the same way, don't worry, it's lots and lots of fun! The whole family will love it here.
Where is Xenses Park?
Xenses park is located right beside Xcaret Park on the Mayan Riviera in Mexico. Which is about ten minutes south of Playa Del Carmen or approximately one hour south of Cancun.
Important Stuff
Xenses Park is perfect for a half-day excursion. Four to five hours is the recommended time for the park, but we could have stayed longer!
We left our resort (Royalton Riviera Cancun) at 8:30 a.m. and arrived at Xenses between 9:30 and 10 a.m. We were due to meet our transportation back to the resort at 2:00, which gave us a good four hours at the park. I wish we could have stayed for another hour or two. We felt rushed during the last hour, trying to make sure we saw everything at the park.
What you'll need to bring
Swimsuit
Towel
Water shoes (you'll want them)
A change of clothes
Photo Package
I highly recommend purchasing the photo package.
Because the park has so many water activities, it's impossible to take a camera or cell phone with you unless, of course, you take along a GoPro.
Our Experiencias Xcaret tour guide helped us purchase our photo package when we arrived at Xesnes park, which ended up costing me approximately $78.
Make sure you take a picture of your receipt for the photo package in case it gets lost or ruined. There will be a code printed on it, which you'll need to access the online library of your photos from your day at the park.
Each person will be given a wristband, which allows you to create your photo memories. Simply touch one of the various sensors located around the park when you want a picture taken. It's super easy and lots of fun.
It was nice for me to relax and enjoy myself with my family instead of worrying about getting pictures and carrying my camera around.
Live a new experience that will awaken your senses at Xenses Park, with more than 15 unique activities and fantastic scenarios, where nothing is what it seems. Save 15% booking online.
Food & Drink
When you're ready for a bite to eat or a snack, they have a great little restaurant in the park.
Located in the main pinwheel building, you'll find Xnack. We had lunch and ice cream here and thought it was delicious. There is plenty of seating located right out the doors of the restaurant, plus lots more fun stuff to check out!
Washrooms & Changing Facilities
Lockers are provided to all guests when you first arrive.
You'll want to find your locker right away to store all your gear. The only thing you need is to be wearing is your swimsuit and water shoes.
We decided to do all the stuff that required us to wear our swimsuits right away, then change and explore the town and other "dry" attractions after. But, in hindsight, I think to make the day go smoother and save time from backtracking it's best to do it all without changing out of your swimsuit.
How To Book Tickets
There are a few different ways to book your tickets.
Your first option is to book online directly through Xcaret. They often offer a discount for combining parks and booking in advance.
The second option is to book directly through Xcaret's tour company Experiencias Xcaret. This is the best option if you plan to visit more than one of Xcaret's many parks and will require transportation.
The third option is to book the tickets right through your hotel's concierge or tour company office.
We were staying at the Royalton Riviera Cancun Resort & Spa when we decided last minute to head out to Xenses Park, so we booked our excursion through our tour operator's office.
Main Building
The main building is called Pinwheel. It has such a neat design. The main building is your starting point for all the attractions, change rooms, washrooms, and the restaurant Xnack.
We enjoyed playing around with taking the fun photos located right in the Pinwheel. Below are some of the fun pictures that you can take when exploring the main Pinwheel building.
The Town
The town is so neat! It had us questioning our sense of balance, and we were tripping all over ourselves. The photos don't do the town justice.
We were impressed with how well this wacky town was done. The whole town was beautiful and built so well. It fooled us!
Fun Attractions
After you walk through the town, you will have an opportunity to take more crazy pictures. The kids loved the photo opportunities where they could jump on mini-trampolines to pose.
As you make your way through this first section, your first stop will be a waterslide called the Slip. Next, you'll soar through the air at the Bird flight.
The third stop and my favourite are the underground cave rivers: the Riverlaxing and the Sludgerie.
You'll first float down the saltwater river of Riverlaxing. It's a spa-like experience and very relaxing.
Next, you get to float down the Sludgerie, which is kind of like a mud bath. The kids thought it was so wild to float down this mud river. What a neat experience!
After you wash off the sludge at the rain station, you'll walk through a sauna cave. Once you're nice and toasty, it's time to head to the other side of the park.
Head back to the main Pinwheel building and cross over to the other side of the park is where you'll find the dwarf and giant village, Xensatorium, The Eden and your last stop on this loop, the Xtiric Garden.
The Xensatorium is one of the main attractions at Xenses park. You'll go through this attraction totally in the dark while following a path you'll have your senses heightened and stimulated.
Once you exit the Xensatorium, you're rewarded with the beauty of the Eden. The last attraction on this loop at Xenses park is Xitric Garden, where your sense of taste and smell is tested and heightened.
Conclusion
From the moment we walked up to the park, there was so much to look at such as the giant heart fountain and the black and white tiles that create a seriously mind-bending illusion. We knew right away that we were going to have lots of fun.
If you're looking for an entertaining and unique excursion during your trip to Mexico, I highly recommend visiting Xenses Park. It's a fun excursion that the whole family will enjoy!
Save it for later!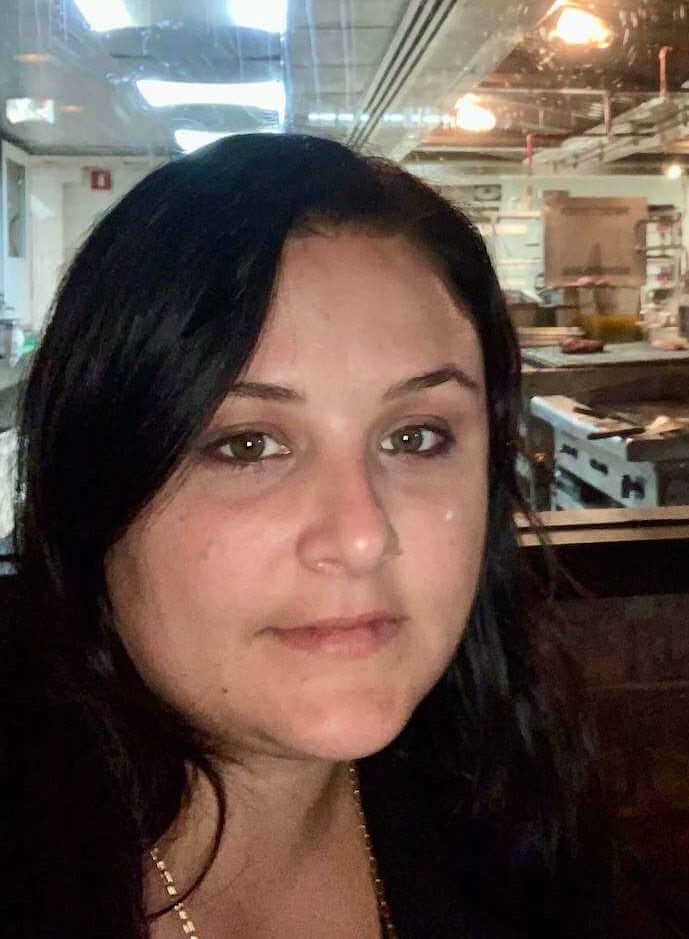 Mom to 3 awesome kids, several pets and married to a big kid who makes me laugh.  My goal is to inspire moms like me to find ways to travel and reconnect with their families.