Have you ever had the chance to enjoy snorkelling, lush gardens, an aviary, a butterfly pavilion, underground rivers, and much, much more all in one day and in one place? Xcaret Park is the place where you can experience it all.
Located just outside of Playa Del Carmen, Mexico is this amazing eco-park. We've spent a day here and have come up with our top five tips so you have the best day with your family at Xcaret Park.
This post may contain affiliate links. This means if you click through and buy, we may earn a small commission. (At no cost to you.) Please see our full disclosure for more details.
1) Buy Your Tickets In Advance
You can buy tickets at the park but, purchasing your tickets in advance can help you save money.
By booking directly through Xcaret, you can save up to 25% off your park admission. In addition, they seamlessly plan your transportation, organize entrance to multiple parks and offer early booking discounts.
We recommend upgrading your tickets to the Xcaret Plus ticket. It includes a buffet meal, a designated changing room area close to the underground river entrance, and also includes your snorkel gear for the day. You can find a full list of the perks of a plus ticket on Xcaret's website.
Where is Xcaret Park in Mexico? Xcaret is located about ten minutes outside of Playa Del Carmen along the Mayan Riviera coast.
2) Plan your Day in Advance
There are many, many fun things to do at Xcaret Park. To ensure you and your family have the best day at the park, I highly recommend heading to the park with a plan in mind. Come up with an idea of which attractions or excursions you must see and do.
I hope this image (sorry, it's not great!) of our map from our trip to Xcaret can help you get an idea of the park layout and make some plans for your day at the park.
Don't forget to leave yourself time for meals, snack time and breaks. You don't end up with grumpy, tired and overheated kids (or adults)!
Be aware that not every activity at the park is included with your admission. There are several activities that are optional but do come at an extra cost. But don't worry, there is still lots to do here without adding anything additional.
If you are interested in the optional activities, I have to say they are pretty unique experiences. You can swim with dolphins, try out the sea trek or maybe you're brave enough for the shark experience.
If you decide to book the additional activities, make sure you head to the booking desk as soon as you arrive at the park to reserve your spot. They do fill up quickly, and you may be disappointed if you wait until later in the day.
You can find Xcaret's attractions that are included with park admission here. To see which activities are offered for an additional cost, check here.
3) Stay and Watch The Xcaret Mexico Espectacular
The Xcaret Mexico Espectacular is a fantastic ensemble show featuring Mexico's history and culture. It's the perfect ending to your best day at Xcaret Park!
The show starts at 7 pm, but we recommend arriving closer to 6 pm. We arrived about half an hour early for the show and ended up sitting pretty high up. I don't think there is a bad seat in this huge theatre, but it got crowded closer to the show's start time, and it was difficult to get out of the row if you needed to.
If you get there earlier, you'll be able to take some fun pictures with the performers in character and all dressed up in their costumes. You can avoid the majority of the crowd if you get there as early as 6 p.m.
Try to eat supper before you go. Or even better, I would recommend upgrading to the VIP dinner.
If you've already eaten, there is a seat upgrade available that includes champagne and snacks.
If you decide not to upgrade your seat, have the family use the washroom, and ensure everyone stays happy by picking up snacks and drinks at the available concession before heading to your seats.
Skip the Horse Exhibition at 6:00. It only lasts for about twenty minutes, but you're better off using that time to get your family situated for the show. They have horse performances as part of the Mexico Espectacular show. You won't miss out!
You might also be interested in our post all about Xenses Park
4) Be Prepared For Water Activities
What to take to Xcaret Park? You'll need a swimsuit, towel, comfortable shoes, sunscreen, hat, and a change of clothes. You may want to bring a small toiletry bag to clean up after swimming.
Once you arrive at the park, save yourself time and hassle by changing into your swimsuit as soon as you arrive in the park.
Store your belongings in your locker and only take what is necessary. Be ready to spend a few hours getting in and out of the water.
Don't forget to put on your sunscreen! (As Xcaret is a natural park and they are dedicated to conservation, therefore the park requires all guests to use eco-friendly sunscreen.)
If pictures are important to you, you may want to purchase Xcaret's photo package. There are tons of "Xelfie" stations around the park where you can get some neat pictures from your day at Xcaret. I didn't buy the photo package and wished I had.
I did, however, use a waterproof cell phone bag to protect my cell phone, which turned out to be helpful. It allowed me to carry my phone in a waterproof pouch and keep it handy for taking pictures and videos plus stash a bit of cash for drinks and snacks along the way.
5) Be Prepared To Walk A Lot
Xcaret Park is huge! I was surprised once we arrived at how enormous it is. Stretching over 200 acres, you will be doing a lot of walking.
Not only will you be walking a lot, but likely also swimming. To make sure you have the best day at Xcaret, try to stay hydrated, wear sunscreen, protect yourself from the sun, and take breaks!
Think about what shoes will be best for your family. I cannot stand it if my feet are hot and sore, so I like to wear good sandals (like these!) in this type of situation. High-quality water shoes would be a good fit for this park.
Visit Xcaret Park and enjoy the Mexican traditions, colours and flavours of this amazing culture. Your entrance includes shows, white sand beaches, underground rivers and much more! Save 15% booking online.
Conclusion
Xcaret is a fantastic place that everyone in your family will enjoy. If you want to make sure you're family has the best day at Xcaret Park these five tips will help you make that happen!
Buy your tickets in advance to receive an early booking discount!
Make a plan! Find out which attractions and options activities your family will want to see and do.
Make sure to take in Xcaret's evening show, Mexico Espectacular
Be prepared to be in and out of the water.
Make sure you're ready to do lots of walking and protect yourself from the sun.
Save it for later!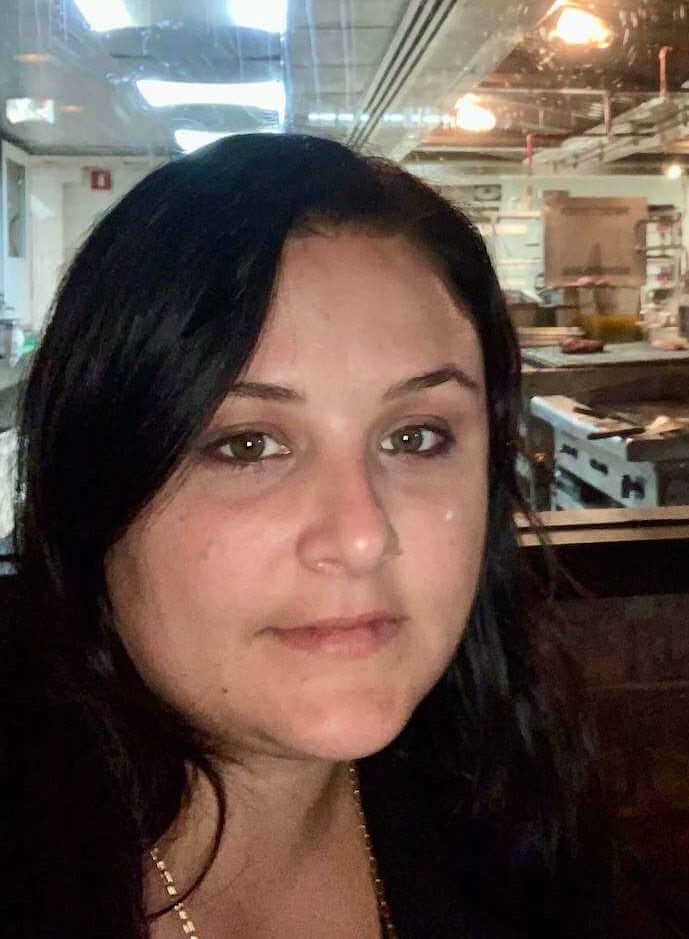 Mom to 3 awesome kids, several pets and married to a big kid who makes me laugh.  My goal is to inspire moms like me to find ways to travel and reconnect with their families.