Is the teenage girl in your life dreaming of far-off places? Or have they come down with a serious case of wanderlust?
A travel-inspired gift would be perfect for her!
You want to find them the perfect gift, but buying for teenage girls can sometimes be tricky!
It seems like they already have everything they want or need. Or they are super-picky! Ultimately, finding that perfect present will put a huge smile on the face of your teenage girl. They will love the gift and the fact that you know how much travelling means to them.
We've put this gift guide together with the help of our two teenage daughters. Everything has been teen approved! They have now added a few of these items to their wish lists.
This post may contain affiliate links. This means if you click through and buy, we may earn a small commission. (At no cost to you.) Please see our full disclosure for more details.
A Stylish But Practical Backpack
A great and stylish backpack will be a bit hit with the teenage girl on your shopping list. These backpacks are on the larger side and are perfect for travel or everyday life. They are high quality and come in lots of different colours.
City Adventurer Backpack (17L) from Lululemon
A Cute Purse
Your teenager will love a great little purse that they can use on getaways or a trip to the local shopping mall. A small backpack or crossbody purse is easy to carry around and perfect for travelling.
Small Crossbody for Phone & Wallet from Amazon
Travelon Anti-Theft Heritage Small Crossbody from Amazon
A Good Quality Carry-On Suitcase
Buying your teen girl a suitcase is a great choice for a travel-inspired gift.
Perfect for weekend getaways or as an extra bag for those longer trips. Your teenager will love having her very own suitcase and dreaming of the places she will take it. Plus, a good quality suitcase will last her into adulthood.
The Bigger Carry On from Away
Samsonite Winfield 2 Hardside Suitcase (20″) from Amazon
Travellers Collective Keepsake Rings
These collectible rings are a perfect gift for teens who love to travel!
You can get them started with their collection, and they can add on as they check their latest travels off their list! Maybe add on a gift certificate so its easy for them to add on later.
They have countries as well as cities available for ring collections.
If you'd like to check out their collectible rings and what else they offer, you can head to their shop here.
You might like to read our article all about How To Survive Travelling With A Teenager
Language Lessons
Your teenager might be dreaming of ordering in french at a cafe in Paris. Or maybe she wants to visit Tokyo and be confident when communicating with locals?
Plus, learning another language is also something that may help her tremendously in the future. Why not give the gift of language lessons to your teen.
We recommend itaki to learn another language. They offer private one-on-one lessons over video chat, which makes learning a breeze. Learning a language directly from a native speaker is the easiest and most efficient way to learn a language.
For more information on italki's language learning lessons, click here.
But, if your teen is a bit shy (like mine), you might want to opt for gifting them a lesson from Babbel. With this language learning program, they work through the lessons at their pace and on their own time.
Find out more about Babbel here.
Virtual Tours & Experiences
This tour is perfect for your teenager, who loves the magic of movies. She'll get to see several cool film locations around London on this highly rated virtual tour.
Magic of Film Themed Virtual Tour of London
Is your teen interested in all things spooky? If so, they will love this virtual tour of haunted locations in London.
Ghosts, Ghouls & Gallows: London Virtual Tour
Does your teen like to cook or want to learn how? There are so many virtual cooking classes popping up these days. Here is a great one that gives them both a taste of Italy and pasta!
Withlocals Pasta e Ceci Live Virtual Cooking Class from Rome
Does she love art and history? Then this virtual tour of the Louvre in Paris will be the perfect gift for your teen.
Paris' Louvre Museum Virtual Guided Tour
You might also be interested in our post Five Ways To Experience The World When You Can't Travel
Beachwear
Every teenage girl loves a new swimsuit.
She'll be beach-ready with this cute beach gear! You can't go wrong when buying a teenage girl any of the gorgeous beachwear made by Roxy. Not only do they have beautiful swimsuits but also sundresses, shorts, t-shirts and more. It is my teen girls go-to for stylish and good quality beachwear.
Their swimsuits have gorgeous prints and are so colourful.
If you're looking for something with a lower price point, we also really like the swimsuits from Cupshe. They have a wide variety of swimsuits that will appeal to all different styles.
You might also like our post all about What To Pack For A Beach Day With Your Family
Helpful Travel Accessories
The Coolest Electronics
Are you looking for a travel- inspired gift for mom? You may want to read our post: 11 Travel-Inspired Gifts For Mom
Travel Sized Beauty Products
Clothing Accessories
Every teenage girl loves her accessories!
A good scarf always comes in handy when travelling. And don't forget a cool and trendy pair of sunglasses; your teenage girl will love them!
Vinyasa Scarf Rulu from Lululemon
Conclusion
It can be challenging to find the perfect gift for your favourite teenage girl. With their ever-changing tastes, and it can seem like they have everything already.
You know she dreams of travelling the world and will love one of these wanderlust inspired gifts. They will have her dreaming of all the fun places she'll visit, and experiences await her in the future!
Save It For Later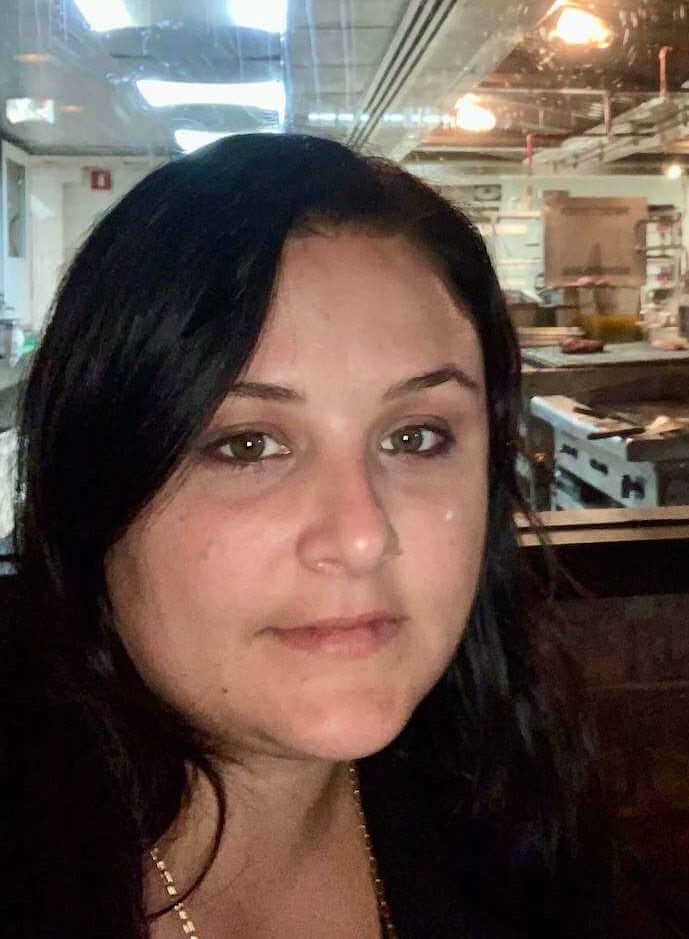 Mom to 3 awesome kids, several pets and married to a big kid who makes me laugh.  My goal is to inspire moms like me to find ways to travel and reconnect with their families.