Summer is upon us, and what better time to indulge in cocktails from around the world?
You might not be able to take a trip abroad with your family due to coronavirus restrictions, but you can treat your liquor cabinet as the world and stir (or shake) up a superb sensory trip.
In this guide, we'll take a look at some of the most famous cocktails from around the world that you can easily re-create right at home.
Whether you're a fan of simple and fresh cocktails or intricate tropical delights, we've got a cocktail for you!
Ready to learn more about the best signature cocktails that you can whip up in moments? Then read on!
Cuba Libre
Let's start with one of the most simple and refreshing cocktails possible to make.
The Cuba Libre, unsurprisingly, originates from Cuba.
When Cuba was fighting for its independence from Spain when soldiers mixed together molasses and water to create a refreshing drink, it's thought that the drink also contained rum from the very start. Many years later, during the Spanish-American War when "Cuba libre" became a rallying cry for the cause.
After the Spanish-American War, American businesses, including coca-cola swarmed to Cuba, and thus, this famous cocktail was created.
Cuba Libre Cocktail
To make a Cuba Libre, you will only need three things: rum, cola and a lime. Follow this recipe to toast to "Cuba Libre":
Ingredients
Rum (Amber) - 1 oz
Coca-Cola - 3 oz
1 lime cut into wedges
Instructions
1. Fill a tall highball glass with ice

2. Squeeze 2 lime wedges and drop into the cup

3. Add in Rum and Coke

4. Garnish with a lime wedge


Garnish with a lime wedge and enjoy!
Pina Colada
Do you like Pina Coladas and getting caught in the rain?
You could drink one of these delicious cocktails in any weather, and you'll instantly be transported to a sunshine filled beach somewhere in the tropics. This icy blended mixture of coconut, rum, and pineapple is a paradise in a glass.
It was created in 1954 by Ramon Marrero, a bartender at the Caribe Hilton in San Juan, Puerto Rico. In 1978, Puerto Rico even made it its official drink!
Making it is fairly easy but a nice step up in difficulty from the simplicity of the Cuba Libre if you want to flex your mixology muscles.
Pina Colada
Mix up this tropical favourite at home with 4 ingredients and a blender! This recipe makes enough for a crowd! Enjoy!
Ingredients
Rum (White) - 6 oz.
Coconut Cream - 6 oz
Pineapple Juice- 6 oz.
Pineapple (Fresh or Frozen) - 1/2 Cup
Ice - 4 Cups
Instructions
Pour all ingredients into a blender
Blend until throughly mixed.
'Pour into a Poco Grande glass and garnish with pineapple
Serve & enjoy!
Notes
Omit the rum for a virgin drink your kids will love!
Or add a scoop or two of coconut ice cream for extra creaminess.
Pimm's Cup and Sangria
If you were hoping to take a trip to London this summer, you can still get an authentic taste of Britain with this traditional cocktail.
Served around the UK during summertime, this drink combines fruit, vegetables (don't knock it until you've tried it), and Pimm's, a gin-based liqueur.
Pimm's was created in 1823 and is a mix of gin and many different botanicals. If you want to make a genuine, authentic Pimm's cup, you'll need the following ingredients:
Pimm's Cup
Ingredients
Pimm's No. 1 - 200 ml
Lemon juice - 15 ml
Ginger ale
Cucumber
Mint
Strawberry
Lemon
Orange
Instructions
1. Mix of Pimm's, lemon juice and top up with ginger ale in a highball glass
2. Garnish with a cucumber wedge, a sprig of mint, a strawberry on a skewer, and lemon and orange slices
3. Enjoy
A Pimm's Cup is very similar to the Spanish drink called sangria. If you're not a fan of gin, we'd recommend trying this instead.
Spanish Sangria
Ingredients
Spanish red wine
Fruit, such as apples and oranges
Sugar
Rum or brandy
Sparkling water
Ice
Instructions
1. Add the fruit and sugar together in a large jug and leave for one hour
2. Put in ice and a bottle of red wine
3. Next add 100 ml of brandy or rum
4. Then 300 ml of sparkling water
5. Stir together and serve
You may also like our Classic Moscow Mule Recipe
Mojito
Our next cocktail from around the world is another classic Cuban cocktail, the mojito. It's crisp, refreshing, and beautifully simple to make.
It's believed that the mojito was created by English naval officer and privateer, Sir Francis Drake, when he sailed to the Caribbean in the 1500s. To treat scurvy, the Royal Navy gave its sailors lime juice: mix lime juice with rum and a few other ingredients, and you have the modern mojito!
Whatever its true origins, the mojito is a modern classic that has enchanted drinkers for many years. If you want to make this delicious cocktail at home, you'll need the following ingredients.
Mojito
Ingredients
One Lime cut into wedges
Sugar - 1 tbsp
Mint leaves- 4 (or more) leaves
Rum (white) - 2 oz.
Soda water - Approx 2-3 oz.
Crushed Ice
Instructions
Into a tall highball glass add your lime wedges
Muddle the limes gently to release the lime juice
Clap the mint leaves in your hand to help release the minty-ness and toss into your cup with the limes.
Using your muddler, gently squish the mint and limes together.
Add in the sugar
Next add the white rum and crushed ice
Stir with cocktail spoon until the sugar disappears
Top up with soda water and more crushed ice
Garnish with mint or lime (if you have more)
Notes
If you prefer vodka, you can easily substitute it for the rum.
Dark 'n' Stormy
Want to take your tastebuds on a trip to Bermuda? Then we would recommend the dark 'n' stormy, a superb mixed drink that is the island's unofficial drink. It originated at the Royal Navy Officer's Club on the island, when British sailors discovered that Black Seal rum and ginger beer made on the island created a fantastic mixed drink.
Today, the cocktail is popular all over the world. If you've never tried one before you're in for a treat if you have, why not rediscover an old favourite in the comfort of your own home?
Dark 'n' Stormy
Ingredients
Dark rum - 2 oz. or 60 ml
Ginger beer - 3 oz. or 150 ml
One lime cut into wedges
1/2 ounce of lime juice -optional-
Instructions
Fill a highball glass with ice
Pour in ginger beer and lime juice (optional)
Add in dark rum
Stir and garnish with a lime wedge
Notes
Ensure that all ingredients are chilled and you'll have a fantastic, refreshing cocktail that can help combat the summer heat.
Margarita
Where would a list of cocktails be without mentioning a margarita? A cocktail that is so famous it inspired a song by Jimmy Buffett, this Mexican drink is a summer classic.
As to the history of the drink, no one seems to be sure of its origins. According to one story, a love-struck barman called Carlos Herrera made it for the showgirl Marjorie King, who was allergic to all alcohol except for tequila. She didn't like to drink it straight, so Herrera created the margarita for her.
Whatever its origins, the drink is a veritable classic and simple to make, too!
Margarita
Ingredients
Tequila Reposado -1 1/2 oz.
Triple Sec - 1 oz.
Fresh squeezed lime juice- 3/4 oz.
One lime cut into wedges
Coarse Salt to rim the glass
Instructions
1. Rub a wedge of lime around the rim of a margarita glass
2. Pour salt onto a plate, flip your glass upside down and dip the glass into the salt to salt the rim
3. Add ice into your cocktail shaker and pour in tequila, lime juice, and triple sec.
4. Shake well to combine ingredients
5. Strain the mix into a glass over ice
6. Garnish with a lime wedge
Singapore Sling
This drink from Singapore is a true classic cocktail.
Invented in 1915 at the Raffles Hotel, it was created to solve a problem that should never have existed: women not being allowed to drink.
Barman Ngiam Tong Boon decided to help the ladies out and create a drink that didn't look alcoholic but still packed a punch.
This, at least, is one theory. Another is that a British soldier asked Boon to create a drink with the same colour as the lipstick a woman he had fallen for liked to wear.
The resulting drink is fruity, delicious, and refreshing. To make one at home, you'll need the following ingredients:
The Original Singapore Sling
Created in Singapore in 1915 this fruity but strong cocktail has become a popular drink all over the world.
Ingredients
Gin - 1 1/2 oz or 30 ml
Cherry Heering (or any cherry liqueur) -1/2 oz or 15 ml
Cointreau - 1/4 oz. or 7.5 ml
Benedictine - 1/4 oz. or 7.5 ml
Pineapple Juice - 4 oz. or 120 ml
Lime Juice (fresh squeezed) - 1/2 oz. or 15 ml
Grenadine Syrup- 1/4 oz. or 7.5 ml
Notes
If you like botanical flavours, you can also add a bitters to the mix.
Nutrition Information:
Yield:
1 drink
Serving Size:
1
Amount Per Serving:
Calories:

200
Kir Royale
For the ultimate classy cocktail, we recommend the French drink; Kir Royale.
It's based on Kir, which is a mixture of blackcurrant liqueur and white wine but the Royale takes it a step further by using champagne instead of standard white wine.
Kir Royale
A really simple cocktail that is quick and easy to make and tastes great!
Ingredients
Creme de Cassis - 1 Tablespoon
Champagne (chilled) - approx. 3 oz.
Blackberries or Raspberries for garnish
Instructions
Follow these steps and whisk your tastebuds to France:

1. Pour a tablespoon of Creme de Cassis into a champagne glass
2. Top up with chilled champagne
3. Garnish with berries of your choice
Nutrition Information:
Yield:
1 drink
Serving Size:
1
Amount Per Serving:
Calories:

140
We Hope You Enjoy These Cocktails From Around the World!
We hope that you enjoy these cocktails from around the world. While you may not be able to take a trip right now, nothing stops you from planning your next vacation and enjoying a cocktail or two while you're at it!
For more information and tips on family travel that can help you plan your next trip, be sure to check out the rest of our blog! What drink makes you think of far flung, exotic places or tropical paradises? Tell us in the comments!
Pin It For Later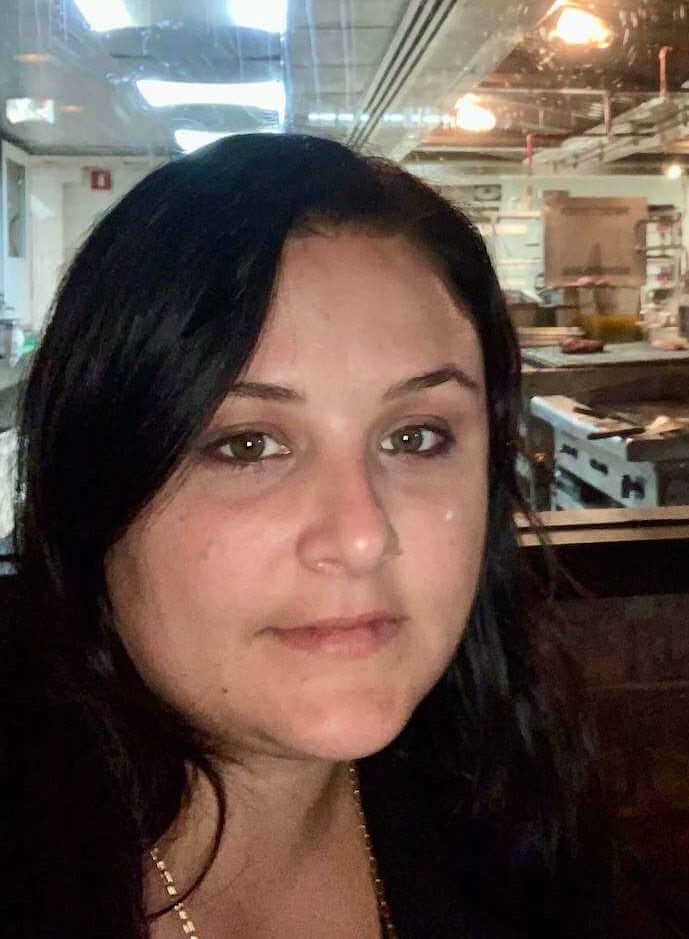 Mom to 3 awesome kids, several pets and married to a big kid who makes me laugh.  My goal is to inspire moms like me to find ways to travel and reconnect with their families.