Family vacation photos are some of the most precious keepsakes.
The whole family will look back at the images with fondness and nostalgia as the years pass by. It's fun to look back and see how your children have grown and changed.
What if you're not very skilled with a camera? How can you create images that you will be proud of? And will spark joy over the years?
Keep reading to learn how to take better photos on your next vacation. Our handy tips will give you the skills you need to make memorable and cool pictures every day of the year.
This post may contain affiliate links. This means if you click through and buy, we may earn a small commission. (At no cost to you.) Please see our full disclosure for more details.
1) Get In Front of the Camera
Take a look at the photos from your last family vacation. Do you notice anything strange? Is there someone missing in almost all of them?
Sometimes we get so caught up snapping pictures that we forget to be in them ourselves. Your vacation photos should represent the entire family, not just the kids and one parent. So if you've been hiding behind the lens all these years, it's your time to shine.
Your children will love being able to look back at the photos when they're older and see you in them. Just like you like looking back at old pictures and seeing them as babies and toddlers.
Being in the photos is like freezing time and allowing them to see you as you were when they were growing up.
2) Use a Tripod
This goes hand-in-hand with our above tip. In order to get the whole family in the shot, you'll need to invest in a tripod.
You could rely on friendly strangers to take photos for you, but you won't have as much control over the final shot.
Tripods are an affordable investment that are easy to tote around. Most are either flexible or collapsible in design, so you can store it in your bag until you need to snap a shot.
Our Picks For Compact & Lightweight Tripods
You can also find tripods to suit your unique needs. Some options fit every type of major smartphone. Some are bendy for use on surfaces like trees or lamp posts to get your perfect photo.
3) Have Your Camera Ready
You never know when the perfect photo op is going to present itself. If your camera is at the ready, you'll be able to catch those adorable candids you would have otherwise missed.
Plus, you won't have to tell your antsy kids to sit still while you prep your camera to take the shot. That's a surefire way to wind up with crossed arms and pouty lips in your photos.
If you're bringing your DSLR along for the vacation, use an over-the-shoulder strap to keep it within reach. These are more comfortable and less of a pain-in-the-neck than using the neck strap.
4) Don't Force It
Every parent has had to deal with a grumpy child (even teen) refusing to sit nicely or smile for a photo.
If you're trying to get a shot of your little ones and they're not cooperating, try again later. (Which might not always be possible).
Instead, photograph them in their natural state, busying themselves. Maybe they're looking out the window at the scenery or playing at the beach.
Instead of trying to interrupt what they're focusing on, snap a photo of it. You might find that these images are the most authentic representation of your vacation, anyway.
5) Tell a Better Story
The typical "standing-in-front-of-somewhere" photos look fine enough, but there are more creative ways to make memorable images.
It's nice to have a family photo of everyone in front of a landmark. What makes a much better story — and image — is when you're capturing more natural action shots.
Take a trip to the beach, for example.
Sure, you could get a picture of your children looking at the camera with the water behind them. A more compelling shot, though, would be capturing them as they run excitedly into the ocean.
This kind of image tells a much better story to the viewer about your exciting day at the beach. And also allows your children to squeeze every ounce of joy from their vacation without stopping for a photo op.
Plus, isn't a picture displaying their excitement a more heartwarming image?
6) Don't Forget The Little Things.
Its all part of telling your vacation story.
Capturing those big adventures and moments is a must! But don't forget to capture those quiet, small moments as well.
For example, after your awesome day at the beach, take that photo of your child all snuggled up and tuckered out from a long day of fun and sun. Or take a picture of the kids zoned out listening to music in the car on a road trip.
It's not just about landmarks and tourist attractions. These everyday moments that capture our kids in the moment are so memorable, especially to us moms!
7) Don't Try To Get Them To Pose.
"Stand there and smile big!"
How often have we uttered those words while our children put on their best fake smiles for a photo?
When you ask someone (especially kids) to do something unnatural to take a photo, you'll usually end up with something fake.
The smiles and laughter in your photos should be genuine. This may mean that you have to wait for the perfect moment to pull out your camera.
8) Get Them Laughing
Nothing is as sweet as a photo of your kids in the middle of a big, hearty laugh.
These photos not only convey a contagious emotion, but they're cute as heck, too. How can you take an excellent laughter shot, though?
First, gather everyone up and squeeze together as close as possible. It's harder to capture the connection between your family members if they're too far apart.
You can even request that they put their heads together.
If there's a significant height difference, you might want some to kneel or everyone to sit.
Try to take the shot from eye level or above.
The next step is to crack them up. Make sure you've brushed up on some great jokes to bring out the giggles as you take your shot. Even your teenager rolling their eyes at your lame Dad joke will make for a hilarious and memorable photo.
If your joke lands flat, ask them to fake laugh. We know we told you above that fake smiles make for inauthentic photos. But the chances are once you get everyone fake laughing, their real laughs will soon take over.
9) Go Where The Action Is
You already know that you should try to avoid posing your family for portraits as much as possible.
How are you supposed to create memorable images without posing? Get right into the middle of the action, of course!
If you're at a waterslide park, take a photo of your child just before they hit the pool. Try getting a shot of them right before they go down the slide to catch a glimpse of their anticipation.
The images you take while your family is doing something fun will be much more memorable than posed photos.
Your children will look back on the pictures as they grow and remember how these moment made them feel.
10) Get Creative
Try flexing your creativity muscles by taking unique and original images.
Your photos don't all need to be taken in broad daylight. Use the sunset as a backdrop for silhouette photos of the entire family. Use your tripod so you can get in the picture, too.
Black and white images create a sense of timelessness for your portraits. You can use black and white filters on your phone or change the colouring while you edit your pictures.
Try using reflections in water for a stunning and canvas-worthy image.
11) Let Your Kids Take Pictures
I have been amazed by some of the pictures my kids have taken when I let them have my camera. They are so creative and take pictures from angles that I wouldn't have thought to try.
You will get some neat shots from a different perspective, and it will show a diverse view of your holiday.
Plus, the kids will love having control of something that they know is important to you. It shows that you trust them and want to see the family vacation through their eyes.
12) Use the Rule of Thirds
The rule of thirds is a guideline for photographers to help them compose eye-catching images.
Imagine that your image is divided into nine equal parts with two horizontal and two vertical lines.
The essential components of your photograph should be placed on these lines or at their intersections.
Try putting your family members on one of the vertical lines for the best effect.
Many cameras have the grid built into them already, which makes it really easy to see your composition.
This video by Joshua Cripps Photography gives a quick but helpful explanation all about the rule of thirds.
13) Max Out Your Cards… Memory Cards that is!
Long gone are the days of lugging around rolls of film on your vacations. Thank goodness!
With digital photography, you can take thousands of images a day and still have room left on your memory card.
Don't be afraid to get snap-happy! The more pictures you take, the more you'll have to choose from later when you get home.
Sometimes the magic happens in the moments after you take a photo. If you stop snapping after one picture, you'll miss what could have been a great image.
14) Bring the Right Gear
You probably have extensive lists of everything you need to pack for your vacation. Let's add a few camera-related goodies to that list, shall we?
If you want to create photographer quality images, you'll need the right gear.
A DSLR camera is best if you have the money to spend on one. They're very versatile and make taking breathtaking photos a breeze.
Our DSLR Cameras Picks For Travel
Even the best mobile phone camera won't take as amazing of images as a high-quality DSLR can. You'll be able to switch out lenses depending on where and what you're photographing.
Wide-angle lenses are great for landscape photos, and when you need to fit a lot into the frame.
Macro lenses are perfect for capturing up-close-and-personal details.
A telephoto zoom lens is ideal for getting you right into the action, even if you're far away.
You don't need to buy a lot of lenses right out of the gate. It's nice to have a couple to choose from on your vacation, though.
If you and your family are active on your vacation, consider investing in a GoPro camera. They are durable and waterproof. You can get some super fun underwater shots or wear it on your head during your adventures and relive them in first-person.
We love our GoPro Hero7 and highly recommend it for both photos and videos. You can get yours here.
Don't forget to pack your charging cords, spare batteries, tripod and plenty of memory cards.
15) Spend Some Time Editing
Editing your photos can sound a bit scary. I know that I avoided it for years because I felt intimidated, and like there was a huge learning curve.
Since then, I have learnt that I don't need to learn to use photoshop to make my photos look better. Simply use the software you have available to you. When you're first getting started, the auto-adjust feature will work perfectly!
Once you feel more comfortable, you can start adjusting the different levels, finding what you like best.
When you're ready and want a better program, its time to try Abobe Lightroom. Don't worry! There are beginner tutorials right on the Adobe website, plus a ton on YouTube that will help you get started.
My favourite feature of Lightroom is being able to use neat filters and presets. And the "disappear tool" is so cool!
Now You're Ready to Take Better Photos!
The photos that you take on your next vacation will be a beautiful tribute to your family's adventures. Use our helpful tips to take better pictures of yourself, your kids, and the entire family.
Keep reading our Family Travel blog to find more inspiration for your next vacation.
Save For Later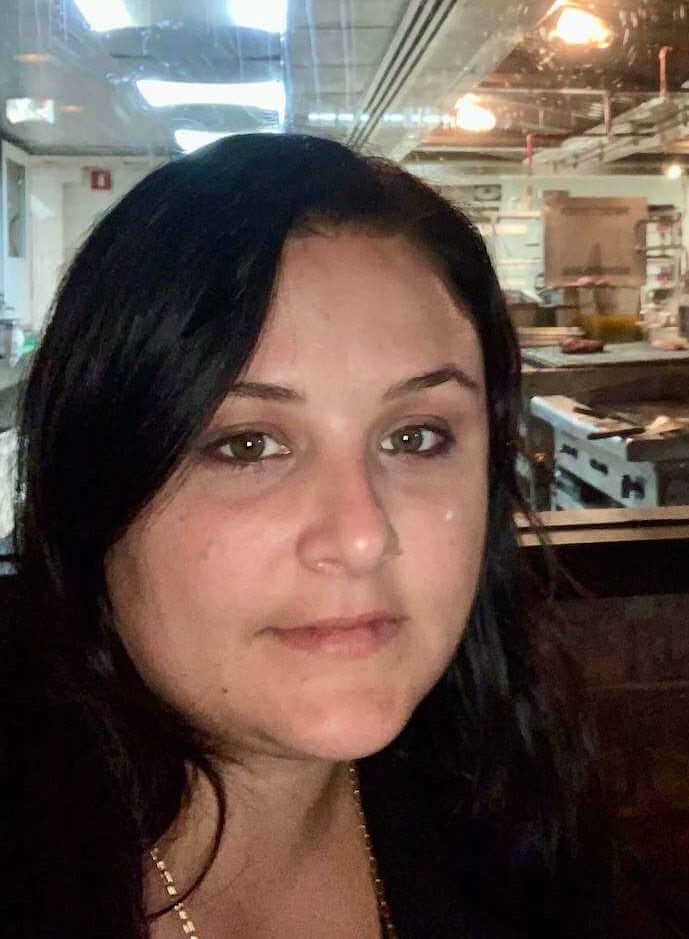 Mom to 3 awesome kids, several pets and married to a big kid who makes me laugh.  My goal is to inspire moms like me to find ways to travel and reconnect with their families.