Are you ready to start planning your next family vacation?
It's really been a hard year. If you're anything like me, you probably are always thinking about your next vacation. Many of us depend on family vacations for the long-awaited break and quality-time together that we need and deserve. Still, it's no secret that taking a vacation is expensive.
Learning how to save money on travel is important. No one wants to come home to a stack of credit card bills. That's why its a great idea to start your vacation fund early.
Not everyone knows how to budget effectively and that's normal. It takes time and practice and a bit of research. That's why you're here!
I want to help you get started so you can plan your next family vacation. Keep reading to learn all about saving money and creating a travel budget for your next family trip.

How to Save Money for Travel: Slow and Steady Wins The Race
I'm going to start you off by giving you some ideas on how to start saving.
Everyone has a different starting point and income, but these tips should be applicable to almost everyone wanting to save money for travel.
When a family vacation (or maybe an adults-only getaway) is something in your future, there are a few things that you can easily do to bring yourself closer to an amazing family vacation.
One of the most important factors of successfully saving for travel is to start right away. Don't stress yourself out by waiting until it's too late. Start as soon as your vacation is in your sights, and going slow will ensure that you're not putting yourself into financial strain to travel.  
Here are a few of my savings tips to get you started.

Tuck Away Your Change

This is a big one. When I started putting away change from purchases it actually added up fast.
There are a few ways to do this.
The first one is easy. When you're using cash for your purchases, take your leftover change and spare dollars and put them in a designated travel savings jar. 
Although it seems as if cash is, unfortunately, becoming a thing of the past, we believe that doing this from time to time will help you not only pay more attention to how much you're spending but also give the whole family a visual reminder of what you're trying to accomplish.
Your dedicated jar probably won't be able to fit your entire travel fund in there (unless you're going to stay one night at the hotel up the road, lol ). Still, every time the jar fills up, you'll be able to take it to the bank and deposit it into a dedicated savings account. Then, start the jar over.
Many of us pocket our change without even thinking about it.
Check your coat pockets, the bottom of your purses. Don't forget to collect the change from the dryer and when you're cleaning out the couch. It may seem trivial, but if you can find an extra $100 this way that could pay for a meal for your family.
Another great option is to use an online tool such as Acorns, which allows you to round up your purchases and set that extra money aside. Whether you're rounding up a few dollars or a few cents, you'll be making steady progress to your goals.  For more information on this concept check out this great article by Forbes.

Track Your Spending and Begin to Budget

Track the amount of money that you spend per month (or per week if you're very organized). This will likely vary depending on the month (for example, holiday or birthday months will be more spendy), but you can get an average idea.
Using an app such as Mint makes keeping track of your spending and savings super easy.
Where is this money going? Sometimes we end up paying for subscriptions that we never use anymore (we're guilty of this) or overpaying on groceries and eating out (more on that later).
After tracking every purchase that you or your family members make, start to consider how you can bring that number down. Create a budget that includes things like food, bills, emergencies, savings, and extras.
Everything that you spend should be included on this list. You'll might be surprised how much you're spending outside of your normal bills.

Start To Budget Your Groceries

Budgeting groceries is hard. Families can have huge grocery bills, but it's easy to cut down when you know-how.
If you shop at a large grocery chain, take advantage of their loyalty plans and coupons online. Some chains will send you coupons that are specific to your needs based on your frequent purchases.
Many stores will take money off of your purchases with their rewards cards. It may seem silly to sign up for all of these things, but the savings will be worth it.
Also, consider meal planning for the entire week. You don't have to cook everything all at once (though this is a great timesaver for busy families), but knowing exactly what you're making for the week can keep you focused on the groceries that you need and will use.
Use a Rewards Credit Card
What is your credit card doing for you besides helping you build up your credit?
While having a good credit score is important, you might want to look into getting a rewards card as well.
Some rewards cards offer you cash back on purchases, often giving higher rates for necessities like gas and groceries. Sometimes you can also get gift cards as well.
If you are already a credit card user, You may want to start using a rewards credit card that gives you travel points and flight miles.
Here in Canada, my preference are these two credit cards. 1) RBC Avion 2) WestJet Both of these cards give you rewards that you can redeem for travel. With Avion, I can use the points for flights, hotels, car rentals, or cash in my points for a blender if I so choose. There is quite a bit of flexibility.
The WestJet card is specific to travel only on this airline. This is our go-to airline, so it made sense for us to use this card; plus, one of the best perks is that they offer a companion fare for cardholders.
These can help big-time when you're planning your family vacation and trying to save money for family travel.
If you'd like more information on credit cards that offer rewards, here's is a helpful article that lists some of the top cards and their perks. I'd also encourage you to check out The Points Guy; you'll find lots of great and up to date information on all kinds of travel rewards programs.
Include the Whole Family
You don't have to be the only one saving money. All members of the family can and should be involved in this process. Whether you have them actually saving money for the trip from their earnings or helping you colour in a sinking fund chart, there are many ways to involve the whole family.
I typically have the kids create their own savings for shopping and extras that they want for the trip. Keep it totally separate; it's just for them.
Some kids can help contribute to the trip with a part-time job or even have them contribute with some sweat-equity, with tasks like babysitting or housework.
Every little bit can add up, you'll teach them some important money lessons, and you'll get some help around the house.
You might also be interested in:
Cut Down on Non-Essential Purchases
After you've stuck to your budget for some for a couple of months, you'll see the things that you don't really need.
But don't worry you don't have to cut out all the fun stuff and non-essentials. It's okay to have treats and extras for you and your family, like special days out, favourite foods, gym memberships, and anything else that makes everyone happy.
But there will be some things, though, that you realize you're overspending on.
A few questions that you can ask yourself are:
Do you buy coffee for several mornings per week?
Do you find yourself buying snacks and lunches while you're at work?
Make your coffee at home and pack a lunch that you know will satisfy you, along with a few snacks. It's almost always cheaper to buy these things at the grocery store than it is to buy them when you're out and about.
Do you have any subscriptions that can be cancelled?
In the end, just knowing how much you spend on necessities can help you determine a reasonable amount to allocate to a travel savings fund. And you'll become aware of some areas where you can start saving right away.

Pick Up A Part-Time Job

More and more people pick up a secondary side-job to help bring in more income and save for "fun" stuff like travel. If you're already financially stable with your career, this is a great way to get some extra money that won't dig into your established budgets.
Some ideas you might want to look into:
Driving for a ride-share company like Uber or Lyft for a few hours per week
Grocery Delivery
Restaurant delivery for a company like Skip The Dishes
Dog walking and pet-sitting
House sitting
Seasonal Jobs- like a greenhouse or nursery in the spring, or retail during the busy Christmas shopping season
Online Money-Saving Hacks
Seriously, we love a good hack that saves money.
Whether you're looking for cash back or some serious savings, there's definitely a hack for you.
A popular way to save money with your online purchases is to use the site Rakuten. It gives you savings on purchases while also rewarding you for shopping with their affiliated sites.
Another great tool that I use all the time is the browser extension called Honey. During your checkout process, Honey will hunt for coupon codes to ensure that you're always getting the best price on your normal purchases.
There have been times I've lucked out, and Honey has come back with a 30% off coupon. That's big savings!
When you're shopping online, there is some major potential to save a lot of money when using these two tools, and many people don't realize this and pay full price.
In a world where we make a lot of our purchases online, why not take advantage of these tools?
Don't forget to transfer the money you've saved by using these two online shopping tools into your travel fund! And you're well on your way to saving for that dream vacation!
Travelling: Making a Budget for Your Trip
Now that you are well on your way to saving for travel, you may also want some tips on how to budget that money effectively so you get the most out of your vacation and not come home to a scary stack of bills.
It will take some research and you'll want to make sure that everyone is happy with the choices you've made.
You might also want to read our article How To Plan A Vacation That Teens Will Love. There are lots of tips on how to get everyone involved and on-board with your family vacation, plus other stuff that you might like!
Creating a budget isn't the easiest thing. But here are a few ways to make it easier.
Don't forget to download our printable travel budget worksheet –> get yours HERE.

"Must-Haves" vs "Want-to-Haves"

Sit down with your family and work together to determine everyone's "must-haves" and "want-to-haves."
This will help with your planning later on, and it will help you know what you can cut out if you have to.
This is a bit of a process. At first, everything can feel like a must-have. You must go ziplining, you must visit a special museum or must play carnival games.
A few items like travel insurance really are a "must-have" purchase and are often forgotten about.
While some "frivolous" things might be necessary for you (after all, a vacation is frivolous to start with and you should be treating yourself), it can be enlightening to see what things you actually don't care that much about.
Putting things on a "want-to-have" list doesn't mean that they're not going to happen. It means that they're not priorities at the moment.

Food Costs
Food can be one of the biggest expenses when you're travelling.
Whether you're at a theme park with expensive everything or you're travelling internationally and want to try a variety of the country's foods, it adds up.
If you're staying somewhere with an area where you can prepare some food, take advantage of it. Pack lunches and snacks where you're able (if you're at an amusement park, you may be limited with outside food) to cut down on the "extra" food purchases. Also, bring bottled water when you're able. Even water costs can be outrageous when you're a tourist.
Food and drinks are almost always more expensive in tourist areas.
When you're going out for meals, try to find restaurants off the tourist path. These "hole-in-the-wall" joints may be local favourites with lower prices and more authentic experience.
Feel free to treat yourself and eat at the fancy restaurants you've been dreaming of, but even making one meal per day more affordable will make a big difference.
Most importantly, ensure you know how much money you're willing to spend every day for food and drinks and stick to it.

The Cost of Lodging

While you may not be able to save money on how you get to your destination, you can save money on lodging.
Unless the 5-star experience is important to you, you probably will be perfectly happy in a less expensive lodging.
Here are some tips on how to choose a hotel that's right for your family:
Talk to friends, family, your travel agent and read online reviews.
Think about how much time you plan on spending in your hotel room.
Does it have a kitchen area or at least a fridge and area to prepare food?
Is there a restaurant on the property? Do they offer complimentary breakfast?
Where is the hotel located from the attractions we want to visit?
Does the hotel have a good cleanliness record?
What are the measures and precautions they are taking for covid?
Do they have a points program? (such as Marriott Bonvoy)
Is there a pool or activities for the kids?
Do we have to pay for parking? Is there a resort fee? What are the extra fees?

Check and see if any hotels have deals on local attractions and sights. Sometimes staying at a hotel will give you perks like a certain percentage off and museums, parks, and more.

Making a Plan

Plan out your trip instead of going into it blindly. That's when overspending and getting yourself into a tight situation can happen.
For example, we decided to chance it and not book a hotel for our trip to Paris for some ill-conceived reason.
What can I say? We were young and dumb. I won't get into details, but the only hotel we could find while lugging around two huge suitcases while pushing a stroller and very cranky two-year-old was, needless to say, over our price range.
It's always good to have a plan. It makes life so much easier, especially when you have kids in tow.
Some people are spontaneous trip-takers and love to go where the tide takes them. I'm with you. When you're planning for your family, though, you need to make a plan. It can be flexible, but you should know a basic itinerary.
This helps you stick to your budget by not leaving room for too many extras. When you plan on "x" amount of money for your museums, food tours, and whatever else you're interested in, you'll go off-budget when you swerve away from that plan to do something else expensive
Start to Save Money for Family Travel Today
Most importantly: don't wait until the last minute to start saving up your travel money. You should be saving as early as possible to give yourself the best travel experience and make the most out of your vacation.
With a solid savings plan and some budgeting know-how, you'll be ready to take your trip in no time.

Are you planning a family trip? Do you need all of the help that you can get? Don't worry, I know what that's like.
Check out other articles we've written to learn some of my favourite travel tips and ideas that can give you the vacation that you deserve.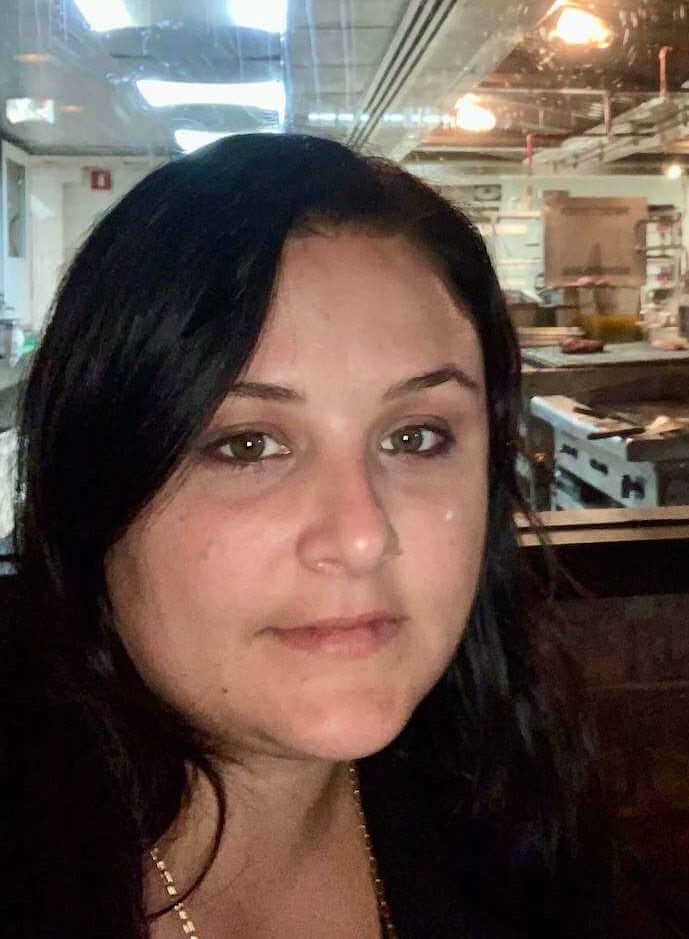 Mom to 3 awesome kids, several pets and married to a big kid who makes me laugh.  My goal is to inspire moms like me to find ways to travel and reconnect with their families.