Are you feeling disappointed that you've had to cancel or postpone your family trip to Disneyland and want to bring some of Disney's magic into your home? One fun way to experience some of Disneyland's magic is to virtually ride some of the theme park's most excellent thrill rides!
Want to revisit your favourite Disneyland and California Adventure thrill rides?
Do you have a kid that's nervous about rides? Are the kind of kid that does much better when they know what to expect?
Or maybe you have a trip planned, and you are wondering which thrill rides you'll want to try during your next trip to Disneyland Parks in California?
This post may contain affiliate links. This means if you click through and buy, we may earn a small commission. (At no cost to you.) Please see our full disclosure for more details.
California Adventure Park
Incredicoaster
This ride blasts off with speeds reaching almost 100 km/hr. You follow the Incredibles along on a wild ride as they try their hardest to catch the baby Jack-Jack as his superpowers go out of control. This is a thrilling roller coaster and one of scariest rides at the park! Make sure you're kids are over 48 inches tall to ride.
Video by Theme Park Insider
Grizzly River Run
Be prepared to get splashed on this wild river rafting ride! Hop into your raft and your whitewater rafting adventure on Grizzy River begins! Float down the river admiring the beautiful scenery, but look out there are rough waters ahead! Make sure your little ones are 42 inches or taller!
Video by The Coaster Views
Guardians Of The Galaxy Mission: BREAKOUT!
This is one of the most intense and thrilling rides at Disneyland Park in California! Help the Guardians of The Galaxy as the try to escape a new villain who has decided that they would make an addition to his collection. Your mission is to help them escape all while taking a wild ride! Kids need to be 40 inches to ride.
Video by The Coaster Views
Goofy's Sky School
Learn to pilot your plane from your famous instructor, Goofy! His lessons will have you flying up, down and side to side on this thrilling ride! This is a roller coaster that is family-friendly and perfect for kids 42 inches or taller.
Video by Sharp Productions
We think you might like this post we wrote called Five Ways To Experience The World When You Can't Travel
Disneyland Park
Matterhorn Bobsleds
Adults and kids alike will enjoy this thrill ride! Zip through the mountain on a six-person bobsled as you try to dodge ice, snow and the scary Abominmal Snowman. Make sure your child is 42 inches or over before you wait in line for this ride!
Video by SoCal Attractions 360
Big Thunder Mountain Railroad
Hop on board your train car and whizz through Big Thunder Mountain. Along the way, you'll see dinosaur bones, waterfalls, tunnels, and much more. This is an excellent roller-coaster for beginners, but it can get bumpy!
Video by LMG Vids
You might also be interested in: Disneyworld's Top Thrill Rides
Indiana Jones Adventure
Your crew will hop into a jeep for a fast-paced and sometimes jarring driving adventure into a sacred temple. Look out for Indiana Jones but keep a lookout for danger from for falling rocks, lava, snakes and make sure you don't peer into the eyes of the temple god! Children need to be 46 inches or taller to ride this thrill ride!
Video by LMG Vids
Space Mountain
This is an exhilarating thrill ride! You fly through space on this indoor rollercoaster. Even though this ride goes slower than some of the others on this list, it's in the dark, so you have no idea what to expect, which makes it extra thrilling!
Video by LMG Vids
Even though it cannot compare to riding these rides in person, watching videos of Disneyland's top thrill rides is a great way to get an idea of what the rides will be like, in case you're wondering if they will be a good fit for your kids. You can also relive some of your favourite memories by vicariously riding rides! Best of all, they give you a chance to experience some of the famous Disney magic!
Want to see all of the rides and attractions at Disneyland Park in California has to offer? Click here.
PinIt For Later!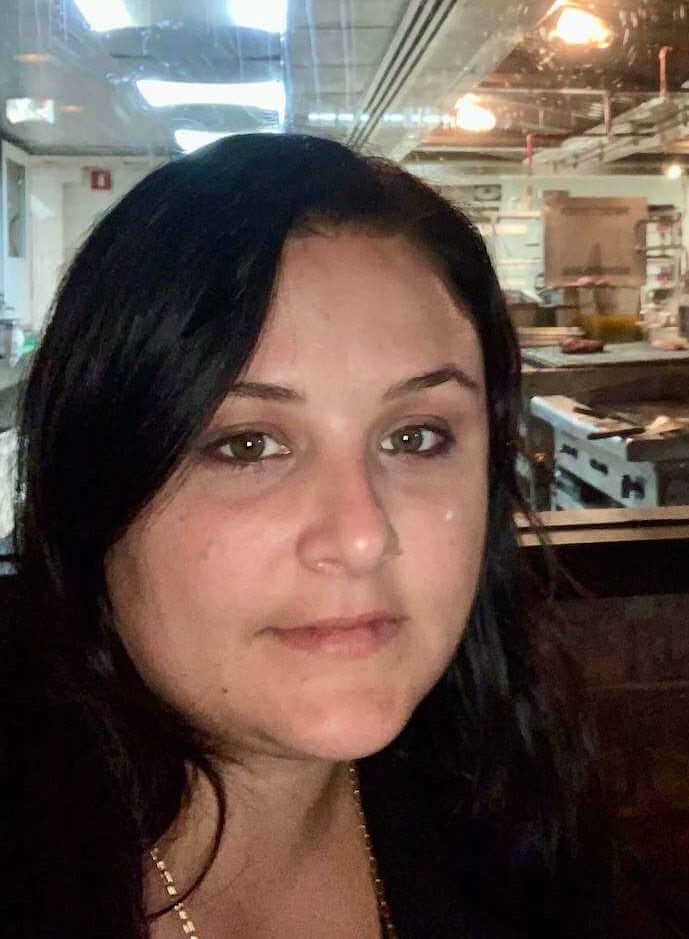 Mom to 3 awesome kids, several pets and married to a big kid who makes me laugh.  My goal is to inspire moms like me to find ways to travel and reconnect with their families.