We know that nothing can compare to being at Disneyworld and riding your favourite thrill rides, but if you can't travel to the park right now, this may give you some joy!
Want to revisit your favourite Disneyworld thrill ride?
Or feeling sad you've had to cancel or postpone your upcoming trip?
Do you have a kid that's nervous about rides? Are they wondering what to expect?
Or maybe you have a trip planned, and you are wondering what Disneyworld's top thrill rides are?
This post may contain affiliate links. This means if you click through and buy, we may earn a small commission. (At no cost to you.) Please see our full disclosure for more details.
Expedition Everest at Disney's Animal Kingdom
This rollercoaster has you trying to escape the Yeti on one of the most iconic places in the world -Mount Everest. The story of the Yeti is played out really well from start to finish, with lots to see during your wait in line. We think this is one of the best thrill rides at Disneyworld!
Make sure your kids are over 44 inches tall before you make plans to ride this roller coaster.
Video by Coaster Force
Aerosmith's Rock N' Roller Coaster at Hollywood Studios
You'll fly through the dark streets of Los Angles in super-stretch limo on your way to see Aerosmith in concert. This rollercoaster takes off fast and is so exhilarating! With speeds getting over 90 km/h, you'll zip through this ride while Aerosmiths greatest hits are blasting.
Video by Project Sunset
To see what the ride looks like normally with the lights off click here!
Twilight Zone Tower of Terror at Hollywood Studios
Visit an old Hollywood hotel that is sure to get your adrenaline pumping and give you the creeps at the same time. Great for the whole family as long as the kids are over 40 inches tall.
Video By Best of Orlando
Slinky Dog Dash at Hollywood Studios
Your kids will love this cute Toy Story themed roller coaster. Slinky Dog Dash is another ride where everything was well thought out. Once again, the story plays out nicely as you wait in line right up until you ride this rollercoaster. Must be 38 inches tall to get a seat inside of Slinky Dog!
Video by Sharp Productions
Seven Dwarfs Mine Train at The Magic Kingdom
Follow along with The Seven Dwarves as they head into the mine and sing their classic tune. Just watch out for the witch and her apple. This is an excellent ride for the whole family. Not too scary but wild enough to give even the adults a bit of a thrill. Plus, the animatronics inside the mine are fantastic!
Video by Coaster Force
DINOSAUR at the Animal Kingdom Park
A kid's favourite! Especially those who love Dinosaurs. This thrill ride is family-friendly and great for kids over 40 inches tall. Lots happening at once during this ride, lights, sounds, bumps and lots of dinosaurs, be prepared for a sensory overload!
Don't forget to check out your pictures after the ride! You'll laugh so hard!
Video by SoCal Attractions 360
Looking for fun travel-inspired activities for your family when you can't travel? Check out our post Five Ways To Experience The World When You Can't Travel
Test Track at Epcot
The whole family will love this thrill ride at Disneyworld! You'll start by designing your test track car, then take it out to see if it can pass the tests. The last "test" is the most fun when your vehicle zooms out on the track hitting speeds up to 65 miles per hour. Kids must be 40 inches to ride.
Video by SoCal Attractions 360
Mission Space at Epcot
Become an astronaut and part of a shuttle mission to Mars. It's a pretty neat ride but can be a bit much for some people. They do give you the option of choosing between two levels. The green level is more family-friendly (kids over 40 inches tall) and much gentler. The orange level is more intense and perfect for thrill-seekers!
Disneyworld's Mission to Space can be a pretty intense thrill ride. If you are prone to motion sickness or have any health problems we recommend either choosing the green level mission or skipping this ride entirely.
Video by 4K WDW
Conclusion
Having to cancel or postpone a family trip to Disneyworld can be devastating. One way to help your family feel a bit better about missing out is to try to bring some of that fun into your home. As well as relive your favourite memories from a past trip!
Nothing can compare to being at the park, but these eight videos of Disneyworld's top thrill rides will help you bring a bit of Disney into your home. Plus, you'll find yourself excited for the next time you can ride one of these thrill rides at Disneyworld!
Do you find the idea of a trip to Disneyworld super overwhelming? It's such a huge place with four parks it's hard to know what to do first. Then you hear that you should be making dinner reservations and booking your fast-passes many days in advance in order to get on the rides you want. Don't worry you don't have to try to figure it out on your own! One of the best tools we've found for making sense of Disneyworld is Wish Upon A Planner. You will quickly have an understanding of fast passes, dining reservations, line hacks, and much more! Click the picture below to find out more!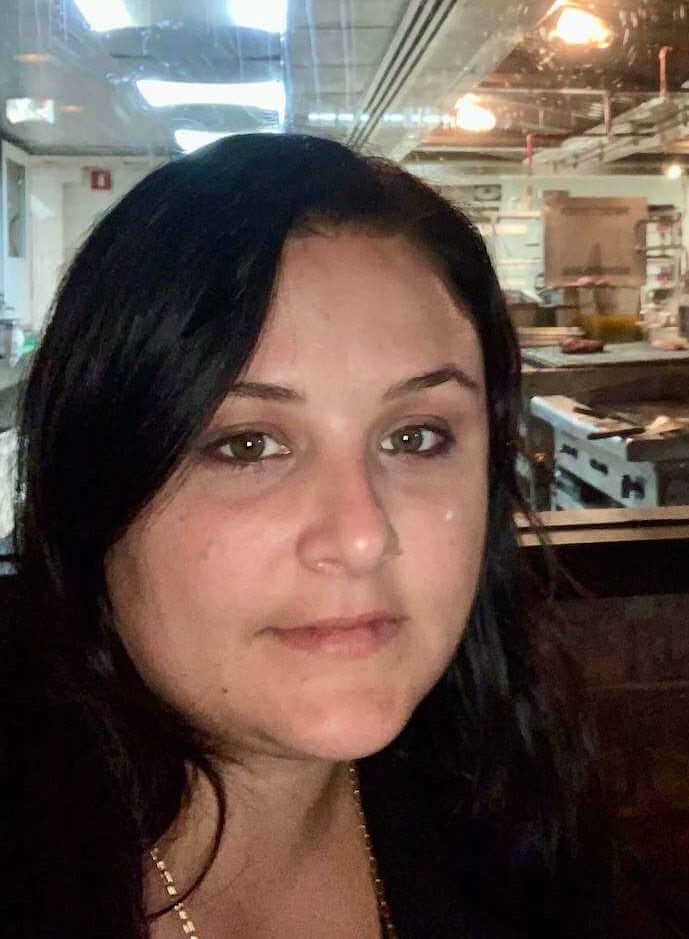 Mom to 3 awesome kids, several pets and married to a big kid who makes me laugh.  My goal is to inspire moms like me to find ways to travel and reconnect with their families.