We all know how important it is to protect ourselves and our loved ones from the sun's damaging rays. I know that whether we are heading to the beach, swimming in the pool or touring around the beautiful Hawaiian islands, we typically cover ourselves head to toe with sunscreen.
We don't get much sun in Canada during the winter, so the Hawaiian sun can be a shock to our skin after months of what feels like sun deprivation. Wearing sunscreen is a must!
But did you know that certain chemicals in the most popular sunscreens damage coral reefs and harm the ocean's inhabitants?
When I realized that the typical big-name sunscreen I would normally purchase for our family's sun protection was damaging ocean habitats and marine life, I felt pretty terrible. For years we have been visiting our favourite beach and snorkelling spots in Hawaii, unaware of the damage we were doing by getting in the water after applying these sunscreens.
People in Hawaii have known this for years and have worked relentlessly to get these harmful chemicals banned from store shelves on all of the Hawaiian Islands.
This post may contain affiliate links. This means if you click through and buy, we may earn a small commission. (At no cost to you.) Please see our full disclosure for more details.
Hawaii Law
Senate Bill 2571 is a law passed by the Hawaii State Legislature in 2018. This law prohibits selling or distributing any sunscreen containing oxybenzone or octinoxate.
Coral reefs can turn oxybenzone into chemicals that kill sea creatures and other parts of the coral reef. Octinoxate can affect how algae and coral turn sunlight into nutrients, causing their eventual deaths.
The state legislature passed Senate Bill 132 in 2021, which takes effect on January 1, 2023. This bill prohibits the sale of sunscreen that contains oxybenzone and octinoxate.
You can read the bill here if you'd like!
What Is Reef-Safe Sunscreen?
So what exactly is reef-safe sunscreen?
The sunscreen must not contain oxybenzone and octinoxate chemicals to be considered reef safe. This can be any sunscreen that contains natural ingredients that don't damage coral reefs.
What sunscreen should you buy?
Mineral sunscreens made with zinc and non-nano titanium dioxide are the best choices. Even though oxybenzone and octinoxate are the only banned chemicals, homosalate and octocrylene are also very harmful to ocean life. It's recommended they be avoided as well by the Save The Reef organization.
Reef Safe vs. Reef Friendly
It can get confusing when shopping for sunscreen and seeing these different labels. I thought that reef-friendly and reef-safe meant the same thing. But unfortunately, they are misleading.
It's all a bit murky, but from what I gather, it's best to avoid sunscreens labelled "reef-friendly." Go for "reef-safe," but still check the ingredients list for banned or harmful chemicals before purchasing.
I found some sunscreens labelled reef-safe during my research for this article that contained one of the banned ingredients.
Chemicals To Avoid
This list of chemicals has been determined by the Haereticus Environmental Laboratory, referred to as the HEL List.
Oxybenzone (Banned in Hawaii)
Octinoxate (Banned in Hawaii)
Homosalate
Octocrylene
Avobenzone
4-methylbenzylidene camphor
PABA
Parabens
Triclosan
microplastics or sphere beads.
Here's where it gets even more confusing….sorry! I told you zinc and titanium dioxide were good choices earlier in this article. And they still are! But we must ensure they are labelled as non-nano.
Sunscreen and Your Health
The consequences of not wearing sunscreen can be painful Not only will a sunburn ruin your vacation, but you are also at a higher risk of developing skin cancer when you aren't protected. Wearing sunscreen & sun protection is a must!
Reef-safe sunscreen is required for travelling to the Hawaiian islands, but I also encourage you to make reef-safe sunscreens part of your daily life, even when you're not on vacation.
It is not only beneficial for the ocean (& other bodies of water, such as lakes and rivers) and their inhabitants but also for your own health.
I would encourage you to check out these two articles if you'd like more information on how sunscreen can affect humans negatively. Always consult your doctor if you have concerns about your sunscreen. And please wear sunscreen and sun protection; just choose ones that are reef-safe!
Not sure what to pack to spend a day at the beach? Check out our packing list for the beach.
Reef-Safe Sunscreen Suggestions
** Made in Hawaii **
** Made in Hawaii **
** Made in Hawaii **
There are so many reef-safe options available that I could go on and on with my list, but I also wanted to mention that although I've shown mostly lotion sunscreens, many of these companies also have sprays and sticks. Sorry if I'm starting to sound like a broken record, but here I go again …. please be sure to check the ingredients.
You can find almost all of the brands I've listed online at shops like Amazon, but you can also find them in Hawaii at places such as ABC stores and local surf shops. You won't have to worry about finding reef-safe sunscreen once you are on the islands.
If you are looking for sunscreen for your baby or small child, you might like:
Here are some great tips to make your sunscreen last longer and a few tips on the best way to apply it. For instance, did you know that applying insect repellent over top of sunscreen reduced its effectiveness?
Can I bring sunscreen from home? Yes, as long as it doesn't contain any of the banned chemicals that are among the most common ingredients in sunscreen. You can bring bottles of sunscreen into the state with these ingredients, but you may receive fines for using them.
Enhance Your Sun Protection
Covering up is a great way to add another layer of sun protection to your family. Adding a hat, swim shirt or rashguard with UPF protection and a hat is a great way to add an extra layer of protection to your family.
Try to find clothing that is made with materials that deflect UV rays. Polyester and nylon can offer a basic layer of protection, and dark clothes can absorb sunlight and prevent it from harming your skin.
Reef-Safe sunscreen is a must for travelling to the Hawaiian islands, but I also encourage you to try to replace all other sunscreen use, not just when visiting Hawaii.
It is not only beneficial for the ocean and its inhabitants but also for your own health.
We are so very lucky that we can visit the beautiful island paradise of the Hawaiian islands. Even though our trips never seem long enough, remember that Hawaii is home to many people. They graciously allow us to temporarily share this amazing place with them.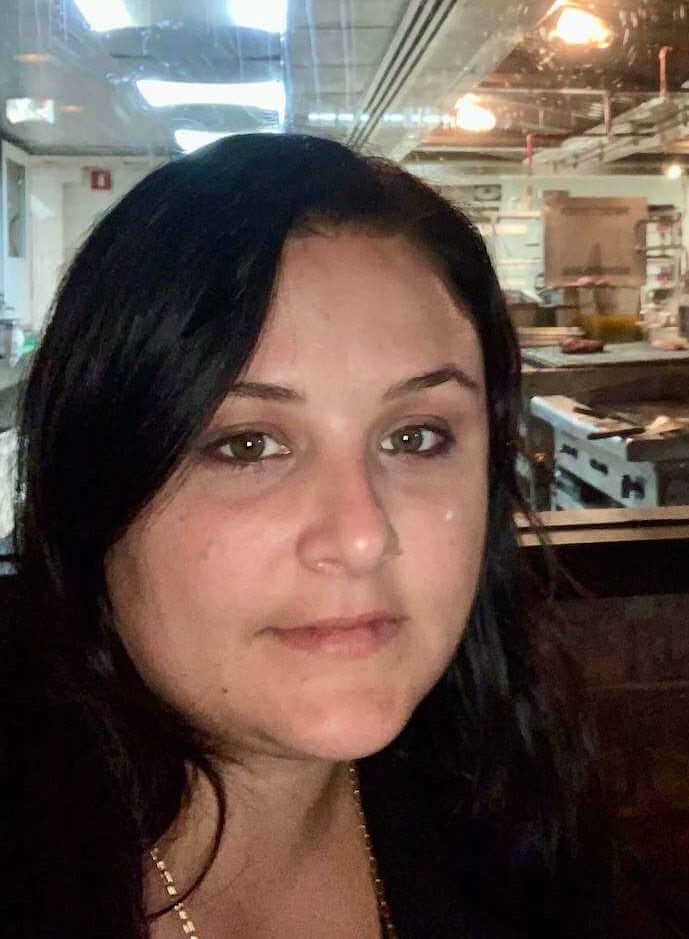 Mom to 3 awesome kids, several pets and married to a big kid who makes me laugh.  My goal is to inspire moms like me to find ways to travel and reconnect with their families.