After a very trying and tumultuous 2020 & most of 2021 (so far!), families are more ready than ever to take a vacation. Especially if this means seeing family & friends that they have been separated from during the last eighteen months of the pandemic.
With the country opening back up and restrictions lifting, we can dream and plan trips to our favourite destinations. Or, maybe your family is ready to discover brand new places and finally get outside of your house. Whatever your travel plans are for the future, here is a list of ten apps you can download today to help your trip run smoothly as possible.
Of course, there are countless applications on the Apple and Google stores. With so many options for apps, you may not know how to choose the best ones. To help make it simpler and easier for you, here is a list of our favourite apps that we use when travelling, and we think you'll like them too!
This post may contain affiliate links. This means if you click through and buy, we may earn a small commission. (At no cost to you.) Please see our full disclosure for more details.
1. Hopper
Flying can be a headache even before you set foot in the airport. Finding deals for flights and airlines is a process that could take several days, maybe even weeks.
But, let's say you don't settle on dates for your trip right away. Maybe you are just talking about a vacation or just beginning the planning process.
With almost 32,0000 reviews, this app has a 4.7 out of 5-star rating.
Once you've downloaded the app, you can fill in boxes with information about your area and where you want to travel. In addition, Hopper will give you a calendar with colour-coded blocks.
These blocks represent average prices throughout history for each day. Thus, you can easily find the days or months where flights are usually more affordable than other days.
After you decide on your dates, you can use the Watch This Trip feature. By doing this, Hopper will alert you if there are any changes to flight prices as you get closer to your vacation.
There is also a super cool feature called Price Predictor. With this, Hopper will predict what the prices will be and if they will change. All in all, it is a handy app that will save you money in the long run.
2. AirHelp
It seems to be more and more common lately to experience delays and cancellations when flying. You get to the airport a few hours before your flight, get through the long lines and security checks, only to find that your flight is delayed or cancelled. Argh! So frustrating.
In situations like these, you are entitled to something called " fly rights." But sometimes, dealing with airlines and receiving compensation for a cancelled flight is difficult and isn't worth the headache.
But not with Air Help! You can enter your flight information and describe the problem at hand. Air Help will take the reigns from there. You open and file a claim with this app. If it goes through, Air Help receives 25%, and you get the compensation you deserve.
The cost to download this app is Free! To have Air Help, help you get compensation for a missed or cancelled flight, 👉 Click Here.
3. Roadtrippers
The Road Trippers app does almost everything for you in terms of planning a family vacation. However, if you want to road trip via car, this is app will be your new best friend.
To start, type in your address and the address of your destination. Boom! Road Trippers plans the best possible route for you to take. It tells you what roads and highways are best.
It will also allow you to find hotels along the way that are safe for you and your family to stay. And the best part is the app will also help you find fun things to do and explore while you are on your way.
The cost of this app is free, with the option for a more robust paid program.
4. PackPoint
Does the thought of trying to think of everything you and your family will need on vacation stress you out? Then PackPoint is the perfect app for you to download onto your phone right away.
Once you've downloaded the app, tell it where you are travelling. You can also type in your dates to create an even more personalized and accurate list.
From there, Pack Point will check the forecasted weather for your destination and suggest what type of clothes to bring. You will also select what kind of trip you are going on. Is it a work trip or a vacation? Will you be going to the beach? Swimming? Hiking? The app will list several common vacation activities for you to choose from.
Once you've put in all your information, the app will populate a list; You can edit the list by changing the number of items and deleting items altogether.
This is such a great way to stay organized! Now, as you plan your trip, you do not have to worry about forgetting anything ever again!
5. Lonely Planet Guides
Lonely Planet has been our go-to for travel guide books for years. This is because they produce such high-quality books with excellent travel information.
But if you are like me, you don't want to pack guidebooks in your already stuffed suitcase. This app is the perfect answer! You still get the quality you are looking for and expect from Lonely Planet but now digital.
A super neat feature of this app is you can scan barcodes from guides you have already purchased and access the digital version on the app free of charge.
You can access a lot of information for free, but some cool perks and features are only available when you opt for the paid version. These include all guides (over 8000), access to their travel tv show, a currency converter, language phrasebooks, and access to offline maps and guides to help you save your data and roaming when travelling.
You can find the Lonely Planet Guides App 👉 Here
6. Rome 2 Rio
Rome 2 Rio is a highly rated app that is perfect for family travel. It will help you know the best route to get to your destination, find out what is the best method of transportation will be, plus get an idea of how much it will cost by entering your starting location to the desired destination. Rome 2 Rio will give you the best options and then show you how to book your tickets.
You can find Rome 2 Rio on the App store 👉 Here.
7. The Fork & Open Table
Not sure where is a good place to eat? Or want to try new restaurants? Then the Fork & Open Table are for you. Based on your location, these apps will pull up the best restaurants within your area.
Both of these apps are widely popular for finding and making reservations at great restaurants. So what is the difference?
Open Table is the best app to find restaurants in North America. You can find out more here, 👉 Open Table.
The Fork is much better suited to finding dining all over Europe. You can find more here 👉 at The Fork.
So, wherever you go, you will be able to find delicious food, treats and drinks.
8. All Trails
Want to spend some of your time hiking during your vacation? All Trails is a perfect app to find lots of information on available trails and hiking options in the area of your holiday.
All Trails allows you to search for a trail that fits your skill level, the distance and time you have, and the best hikes near you. With over 150,000 trails in their database, chances are there's one near you!
This app allows hikers to find a hike to do, read reviews, and find out the difficulty level. All Trails also has articles written by their staff of experts on everything hiking; such as best foods to eat before a hike, different types of hikes (easy or difficult) and what are the best clothes to wear.
You can find more information on All Trails 👉 Here. (Once you click the link, scroll down to the bottom of the page to find a link to download the app.)
9. Flush
When you are travelling, we all know that you will more than likely need to find a bathroom in a pinch, especially when you are travelling with kids and often in a hurry!
Flush will help you find a bathroom nearby when you need plus provide a map and directions for getting to the closest one. They also let you know if the washroom is disability-friendly, needs a key or code or has a fee.
New bathroom stops are being added to the app all the time, and if you've found a public bathroom that's not on the list, make sure to add it!
You can find Flush 👉 Here on the Apple App Store.
10. Trail Wallet
When travelling with the family, keeping track of your budget and spending will help you make sure you have a wonderful holiday! New places, shops, and restaurants are all very tempting to try out. And then you realize that you went way over budget.
With Trail Wallet, you can set a daily amount to spend. It will track your finances and see when you are getting close to meeting your budget. Then, you can open the app and quickly decide what kind of money decisions you can make each day of your vacation.
You can find Trail Wallet 👉 Here on the Apple App Store.
There are some great options available for apps for family travel at your disposal. Booking flights and hotels, keeping a travel budget, finding a bathroom, finding a restaurant, get to know more about your destination are only a few of the ways apps can help. These ten are some of our favourites, and we think they will help make your family vacation less stressful and more organized.
Whether you are looking for apps to help your family plan their next vacation or need a quick tool to find the nearest bathroom in an unfamiliar airport, there is no shortage of options available. We hope these ten picks will be helpful and inspire you to search through your App Store and Google Play store for more!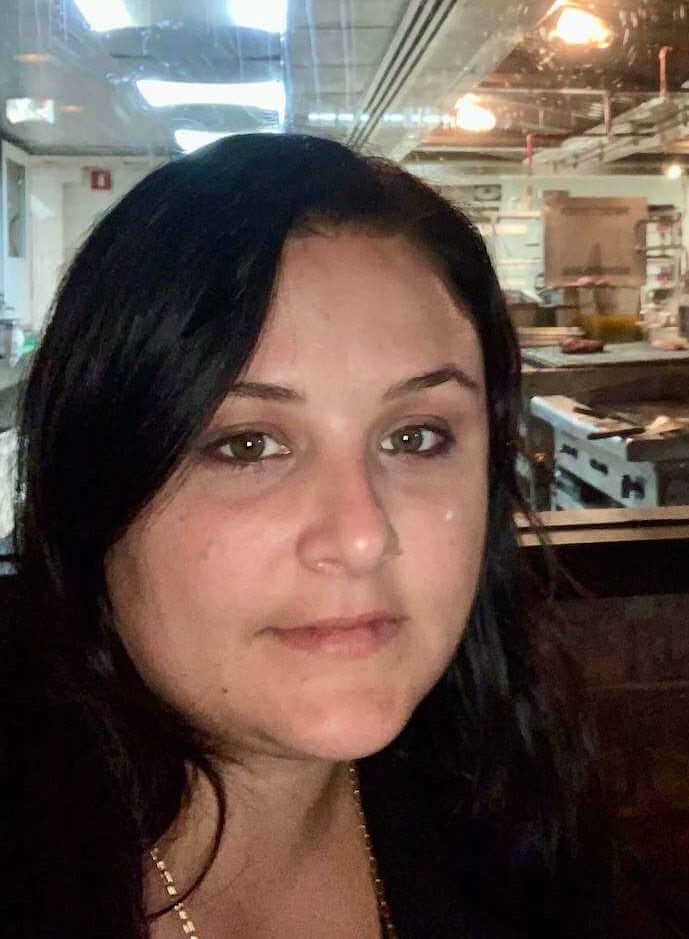 Mom to 3 awesome kids, several pets and married to a big kid who makes me laugh.  My goal is to inspire moms like me to find ways to travel and reconnect with their families.