Maui, Hawaii's second-largest island, has been described by Lonely Planet as an 'invigorating mix of natural beauty and outdoor fun.'
Also known as The Valley Isle, Maui is the third most-populated of the Hawaiian Islands. It is regularly voted the 'Best Island in the U.S.' by readers of Condé Nast Traveler.
While popular for people of all ages, it is regarded as a family-friendly destination, packed full of possibilities for exciting adventures for mom, dad, teens, and younger children. With so many choices for hotels and resorts, we will look at our picks for families' best hotels to stay in when they visit Maui.
The island offers a world of activities for all the family. These include water sports, incredible sandy beaches, friendly locals, and fabulous hotels. While Maui has built a reputation as a holiday destination for honeymooners, there are many great hotels that we would recommend for families too.
Here, we will highlight eight of the best hotels for families on Maui that will ensure you and your family have a holiday to remember.

Finding The Best Hotels for Families in Maui
When it comes to choosing what makes the best hotel for a family on Maui a hotel on the island of Maui, there are a few criteria that we check off when deciding if the hotel will be perfect for a family.
A holiday in Maui is ideal for families looking to spend some quality time together while still having the freedom to be more independent. Our selections include great entertainment options for children and teens. Many of the hotels have dedicated kids' clubs.
For the adults, the knowledge that their children are safe, supervised, and having fun is paramount. Our selections provide parents with peace of mind – not to mention excellent facilities for them too, like poolside bars, spas, great restaurants and sandy beaches.
Why Choose Maui?
With a slower pace of life than on Oahu, the most populous of the Hawaiian Islands, Maui is the perfect place to mix relaxation and fun during your family vacation.
Whatever your vacation style, adventurous and active or laid back and relaxed, Maui is a great family location. Maui has it all, from beautiful beaches, sightseeing, snorkelling, hiking, and water sports to environmental pursuits, education, great food and culture.
Its smaller population,(and way less busy) compared to Oahu, which makes it perfect for families seeking to get away from their hectic everyday lives.
Whether that's the schoolroom or the office, Maui offers everyone a chance to unwind.
Four Seasons Resort Maui at Wailea
If Maui is paradise, then the Four Seasons resort is a paradise within a paradise. And to boot, it's a haven for families on holiday.
The hotel's free kids' club is a great way to ensure the family's younger members will be well-entertained throughout the trip. Children can also eat free at two of the hotel's restaurants, which is sure to please the parents.
The hotel is happy to create age-specific, custom family itineraries, meaning all ages will be catered to.
The Four Seasons Academy is an excellent way for younger guests to connect with the island's culture, with educational and fun activities (which may even qualify for extra credit at your school). And as a lasting memento, completion of the Academy includes a certificate that highlights the cool stuff they learned.
The hotel includes a family pool with a shallow area perfect for even the youngest members of your family, a waterslide, and a waterfall.
Inside the hotel itself, the suites can comfortably accommodate up to five people, perfect for families. There are a couple of excellent restaurants here worth visiting, even if you decide to stay at another resort. We are particularly fond of sitting out on the patio at DUO.
For a luxurious stay on Maui, the Four Seasons Resort is an incredible option for your family.
If you'd like to learn more about the Four Seasons Resort Maui At Wailea
Hyatt Regency Maui Resort
The Hyatt Regency is everything a great family-friendly hotel should be.
The hotel has recently received a renovation and continues to be a popular destination for families. We can't speak about the Hyatt Regency without first mentioning their most famous residents, however—penguins!
The African black-footed penguins in the hotel's lobby are popular, and public feedings take place each day. No matter what age your family members are, they'll love interacting with the island's wildlife—such as parrots and flamingos–at the Hyatt Regency.
The hotel features an impressive and large pool complex, complete with a children's area, waterfalls, waterslides (up to 45 meters tall), and a rope bridge. Great adventures can be had at the Hyatt Regency.
Various kid-friendly activities occur throughout the day, and the hotel's rooms can comfortably accommodate four people. Overall, this resort offers an incredible family holiday experience at rates lower than others in the area.
If you decide to stay with your family at the Hyatt Regency Maui Resort, you won't be disappointed.
If you'd like to learn more about the Hyatt Regency Resort & Spa
Grand Wailea Resort
The Grand Wailea Resort is a tranquil paradise that is popular with family thanks to its world-class facilities.
The hotel features no less than nine different swimming pools, including water slides, rope swing areas, caves, a water elevator inside a man-made volcano, and a rapidly flowing river. Its pool complex is among the best in the world and caters to family members of all ages.
The resort's 20,000-square-foot kids' camp boasts an incredible array of activities. There are plenty of games to keep your children entertained. As well as a kids' club, there is a teens' club, gaming lounge, movie theatre, and a host of informative and entertaining cultural events to keep everyone busy.
*Also, try not to miss the Luau. Click here to find out more.
The hotel's rooms are comfortable and relatively spacious, many with fabulous ocean views. Plus, its many on-site restaurants offer a wide array of tasty options, from informal grab and go meals, to beachside dining and upscale dinners that will delight. This resort has something that everyone will like to eat.
The Grand Wailea boasts one of the best spas on Maui. It is my favourite. If you are dreaming of a spa day, this is one you won't soon forget.
And we can't forget to mention the location of this resort is excellent too!
While prices tend to be on the higher side for Maui, the service and facilities are first-class. A stay at the Grand Wailea Resort will be unforgettable for your whole family.
If you'd like to learn more about Grand Wailea
Ho'olei At Grand Wailea
If you're looking for something a bit more spacious and are okay with not being beachfront, we highly recommend the Ho'olei at Grand Wailea.
These luxurious condos are perfect for large families. With a large full kitchen, living room, several bedrooms and bathroom options, a large lanai with a grill, and many have a garage.
Suppose you don't feel like travelling over to the Grand Wailea for a pool day; there is also a gorgeous pool just for Ho'olei guests.
One downside is that you are a good walk from the beach when staying here. That is the trade-off for all space you get in these beautiful accommodations.
While you receive all the perks of staying at the Grand Wailea, you'll have lots of room for the whole family. This is an excellent choice for a generational vacation or when you are travelling with another family
If you'd like to learn more about Ho'olei Villas at Grand Wailea
If you're looking for some ideas for fun activities to do with your kids when visiting Maui, you might like this article we wrote: 👉 Fun Places To Take Your Kids On Maui (Besides The Beach)
Sheraton Maui Resort and Spa
A family-friendly, located along Ka'anapali Beach, and with outstanding facilities, the Sheraton Maui Resort and Spa is another ideal holiday destination on the island.
With views of the Black Rock (a great spot for snorkelling, too), this upscale hotel spans 23 acres and is packed full of activities for all ages.
Its pool area features a kid's pool, lazy river, and a lagoon pool, which are great for either relaxing or splashing around in. As mentioned, families interested in trying some snorkelling can do so from within the resort.
The Westin Kids Club Discovery Room is perfect for younger family members. It offers supervised programs for children between the ages of five and twelve. Plus, there are several other popular family-friendly activities at the Sheraton Maui, including scavenger hunts, pool races, and hula lessons.
When it comes to fun activities, we cannot forget moms and dads. You're sure to find something you love, whether it's relaxing on the beautiful beach, enjoying a delicious cocktail at the Cliff Dive Grill, or take some time to yourself at the resort's on-site spa and fitness room.
Your family will love the hotel rooms, which are contemporary and spacious, and there are five restaurants to choose from on-site.
You'll be sure to have a holiday to remember with a stay at the Sheraton Maui Resort and Spa.
If you'd like to learn more about the Sheraton Maui Resort & Spa
The Ritz-Carlton, Kapalua
Another well-known and high-regarded resort on the island of Maui is the Ritz-Carlton, Kapalua.
Kapalua translates to 'arms embracing the sea.' A stay at this hotel is perfect for families looking for a more hands-on experience during their stay on Maui.
This area of Maui offers lots of opportunities for families interested in snorkelling, golfing and hiking during their stay.
The hotel offers stunning facilities on-site, including an impressive pool area, great restaurants, and large hotel rooms.
For younger family members, especially those interested in the environment and nature, the Ambassadors Centre is highly recommended. Popular activities include free snorkelling lessons and koi-fish feeding. They also offer the Ritz kids' club, which is lots of fun for children up to 12 years old.
The Ritz-Carlton, Kapalua combines education, fun, and relaxation for the whole family. For a family full of curious kids, this is an ideal holiday destination.
If you're interested in learning more about the Ritz-Carlton Kapalua
Fairmont Kea Lani
Set on 22 acres, this resort is widely regarded for its high-class service, beautiful accommodations (its 413 rooms are all suites), and entertainment opportunities for families.
The Fairmont Kea Lani is situated on Polo Beach and offers stunning beach and ocean views.
This resort boasts several pools, including fun waterslides and a shallow pool perfect for younger swimmers. The resort's kids' club features an array of fun activities, while whole-family adventures are well-catered for here too.
Great live entertainment, excellent dining opportunities, and a spa are all available on-site.
A key asset for the resort is its suites, which range from 840- to 1,000-square feet. A stay at the Fairmount Kea Lani is luxurious and promises fun and relaxation for all ages.
If you'd like to learn more about the Fairmont Kea Lani
Westin Maui Resort and Spa
Located on the western side of the island next to Ka'anapali Beach, this resort has everything a family would need for a terrific holiday.
With more than 750 rooms, it is an expansive and upscale property. Families can take advantage of its impressive amenities and range of activities to remain entertained throughout their stays.
The Westin Maui features an aquatic complex, complete with five pools and a waterslide.
A kids' club provides plenty of activities for younger family members, while next door's Whaler's Village has excellent shopping.
The resort has four on-site restaurants and pleasant rooms, as well as a gym and full-service spa.
This resort is a hugely popular choice for families with kids of all ages, from small children and teens to moms and dads; the Westin Maui Resort & Spa packs a punch and promises a wholly entertaining and enjoyable holiday.
If you're interested in learning more about The Westin Maui Resort & Spa

Find Harmony on the Island of Maui
Say yes to Maui and its world-famous beaches, stunning coastline, farm-to-table cuisine and, of course, friendly people.
Watch the sunrise from Haleakala and spot migrating humpback whales during the winter months. From the beautiful and luxurious five-star resorts to the roadside stands, food trucks and flea markets, there is truly something for everyone to enjoy on the island.

Choose Maui for a Memorable Family Holiday
Family-friendly hotels, sandy beaches, fantastic culture, and incredible hospitality await you on the island of Maui. Treat your family to a holiday they will never forget. Experience everything that Maui has to offer and leave feeling refreshed and rejuvenated.
Our list of the best hotels for families in Maui will provide you with ample choices when planning your next family holiday.
Check out our blog for other great posts, including how to save money for your travel plans. We believe that great holidays can bring families closer together. Should you chose Maui for your next holiday, we're sure that you'll feel the same way.
Pin It For Later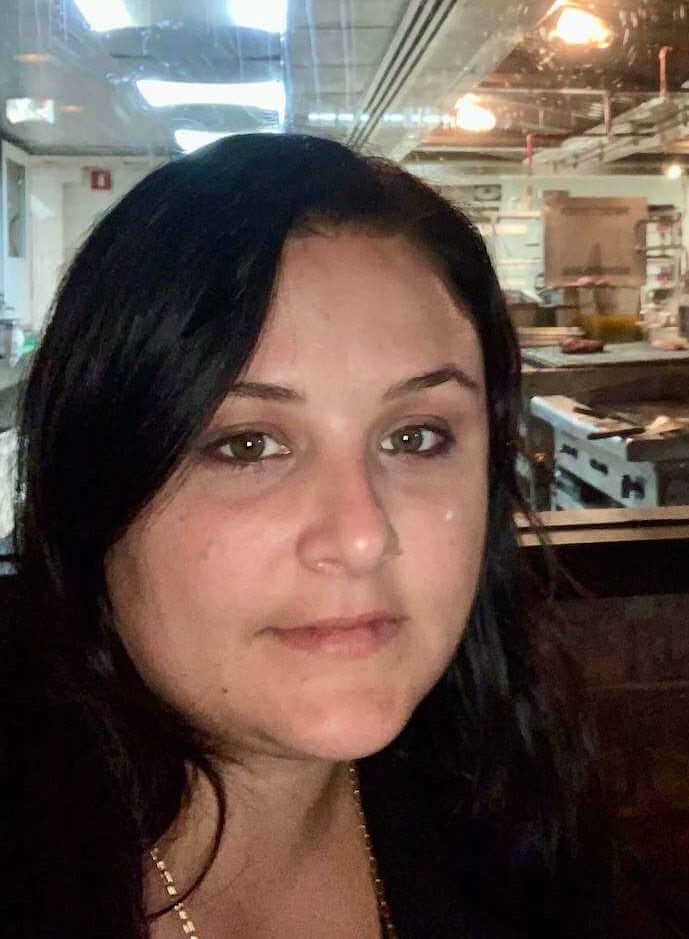 Mom to 3 awesome kids, several pets and married to a big kid who makes me laugh.  My goal is to inspire moms like me to find ways to travel and reconnect with their families.