Tropical houseplants are an easy way to add a bit of tropical beauty to your home. Many of these plants can grow rapidly in our homes with a bit of care. Even though these plants are accustomed to bright, hot and humid weather of their tropical origins, they make beautiful plants for your home by how easily they adapt to our environment with only a little care.
These tropical houseplants are very common, and most can be easily found at local greenhouses, home stores such as Home Depot or Lowes and often your local grocery.
This post may contain affiliate links. This means if you click through and buy, we may earn a small commission. (At no cost to you.) Please see our full disclosure for more details.
Swiss Cheese Plant (Monstera deliciosa)
A Monstera plant (or swiss cheese) is one of the plants that first comes to mind when you think of vibrant tropical plants. Native to southern Mexico, Panama, Hawaii and Seychelles with its large and dramatic leaves, it will surely transport anyone visiting your home back to their favourite tropical holiday.
Great for purifying the air in your home.
Can handle a low-light placement, but does much better in when in medium to bright light.
This plant likes humidity. The best way to increase humidity is to place a humidifier nearby.
Water regularly and evenly, let the soil get dry before watering again.
Stir up the top layer of soil often to avoid root rot.
It can grow to become a relatively large plant as much as ten feet tall.
Will need some support as it grows from a trellis or pole.
Pothos (Epipremnum aureum)
Native to french Polynesia Pothos is also called Devils Ivy. This plant is one of the easiest tropical houseplants to care for. It grows quickly and easily adds vibrant green foliage to your home.
It does well in low-light. Variegated varieties will have more colour definition when they have more light,
Let the soil dry out in between waterings. Water when the soil is dry, or the leaves start to droop.
To keep the plant looking full, keep the vines trimmed. Not trimming, it will have it looking sparse and scraggly.
Pothos has many varieties and is perfect for a hanging basket.
You can easily propagate by placing cut stems into a vase of water or evenly moist soil.
Be aware that this plant is toxic when ingested by pets and can irritate small children.
ZZ Plant (Zamioculcas zamiifolia)
This tropical plant is traditionally found in eastern Africa and has now become of the most popular tropical houseplants around. These are excellent plants to have for travellers because it can handle some neglect.
Low-light is okay for this plant but will do better in medium to bright light.
Can handle drying out, is drought tolerant.
One of the best plants to clean the air in your home
Can grow to approximately three feet tall
Snake Plant (Sansevieria)
Snake plants are very easy to care for and are great for the first time tropical houseplant owner or someone who travels often.
The can handle sitting in different kinds of light. They will do perfectly fine in low light but will thrive in indirect medium or bright light.
Allow the soil to dry thoroughly before watering. Drought tolerant can go quite a while without being watered.
Water right at the soil and try not to get the leaves wet, or they may be susceptible to rot.
They are easy to propagate. Cut one of the leaves and place into wet soil. Just make sure to place in the dirt in the direction of growth.
Sago Palm (Cycas revoluta)
This palm exudes a feeling of luxury and tropical beauty with its feather-like foliage. It grows well in a pot or container. They are easy to care for and perfect for people who are just getting started with tropical plants.
Like bright light but can tolerate low-light.
This plant likes to have well-drained soil and on the drier side.
It can get up to six feet tall but is a slow grower. But this plant can live for a long time!
The Sago Palm is not the right choice tropical houseplant; if you have pets or small children, it is toxic if ingested.
Dumb Cane (Dieffenbachia)
Dieffenbachia or dumb cane is one tropical houseplant that you'll find in many homes. It's super easy to grow and care for and comes in many different varieties.
This plant is versatile for any light situation: low, medium or bright filtered light.
Keep the soil damp. Make sure not to overwater.
Great for purifying the air
Likes humidity, it's an excellent plant for your bathroom
If ingested by pets or humans, it can irritate their mouths.
Areca Palm (Dypsis lutescens)
With its vibrant green leaves, this gorgeous palm will be the focal point of any room of your home. Sometimes called a Butterfly Palm, this tropical houseplant can grow up to eight feet.
This plant likes moderate light, bright but not direct sunlight.
Water thoroughly. Let soil to almost dry or dry out before watering. They cannot tolerate overwatering.
If the air is too dry in your home, the tips of the palms will turn brown. To avoid this happening as much, try to increase the humidity. The easiest way is with a humidifier.
Conclusion
Bring a piece of the tropics into your home by adding a few tropical houseplants to your home. The ZZ Plant or Snake Plant are excellent choices for getting started with tropical houseplants in your home. Especially perfect if you're new to plants or travel a lot. Then as you get more comfortable, add more of these beauties to your collection!
Save it for later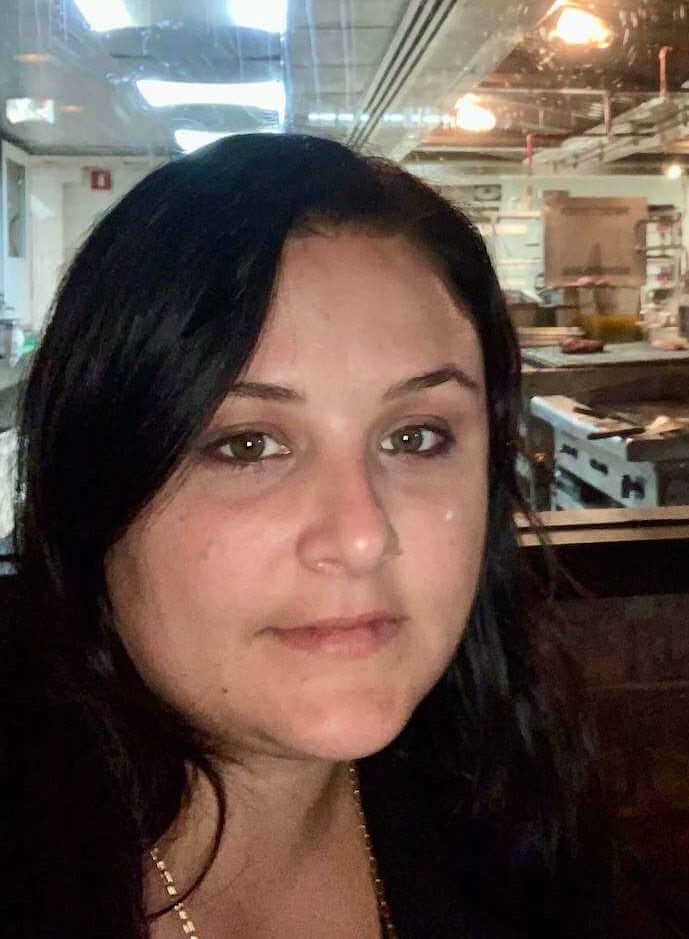 Mom to 3 awesome kids, several pets and married to a big kid who makes me laugh.  My goal is to inspire moms like me to find ways to travel and reconnect with their families.